What is Radiology Information System? – Features & Benefits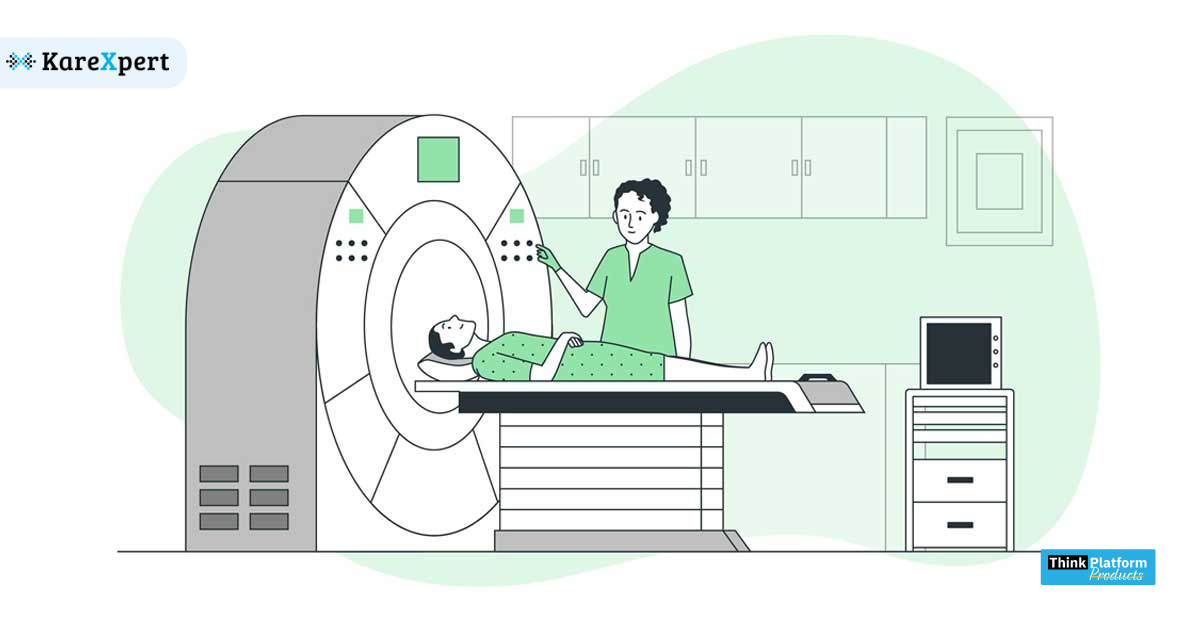 What Is a Radiology Information System?
A radiology information system (RIS) is a networked database system that the radiology department uses to monitor patient data and the large number of medical image files ordinarily generated during the course of diagnosis and treatment. It is a special kind of electronic health record (EHR) system designed mainly for use in the radiology department. You use it to manage as well as share patient data.
Implementing a RIS in the hospital will allow your staff to work more accurately, leading to fewer medical errors and transcription mistakes in records when you are involved in diagnosis. It is also important for coordinating care across service limits, like when you send updates from your medical imaging wing to the patient's primary healthcare provider.
Running a successful radiology practice requires a lot of time and consideration. Radiology practices that depend on old-fashioned paper-based working systems to arrange their work and keep up with documents on patients are in a difficult spot when compared with radiology departments that have embraced cutting-edge technology as a radiology information system.
What are the Features Of Radiology Information Systems?
Image storing & tracking

: Trackability of images from medical imaging devices and related patient datasets is simplified . Along with this, IT has the capacity to store medical images obtained from RIS imaging devices and any other data related to patients on the database.
Patient tracking & management

: With the right system, the availability of patients' radiology history from admission to release is at disposal, and coordination for past and ongoing appointments becomes quite easy. There is a functionality to track a patient's entire treatment journey. Not only this, a patient's complete medical history along with necessary patient's medical information can be quickly accessed. It can follow a patient's work process inside the radiology division. Moreover, it can add pictures and reports to EHRs where it can be seen by authorized radiology staff. It works with patient administration as cycles like patient enlistment, planning, and patient tracking are digitized.
Sharing patient data

: For doctors, it is easy to collaborate in time by getting easy access to documents. It is simple to share medical images and patient's data when RIS is integrated within the system.
Reporting & distribution of results

: Your team can regularly make reports and frequently conveys them in a short time. A radiology information system smoothes out reporting, whether it's for a month-to-month progress report on patients' remaining bills or to count the number of late cancellations you managed during the past quarter.
Resource management

: It's ideal to use a system that can help to manage materials in your radiology practice. RIS can provide visibility of what is decreasing in supply and what should be reordered to avoid stock problems. Productivity here implies you can have tighter control over your budget for such things.
Medical billing

: The performance of your radiology practice relies upon the convenient handling of bills. You can accelerate the revenue cycle because the RIS assists your staff members to work faster and more efficiently as you process documents to bill providers for the services you deliver.
Benefits of Radiology Information System 
Saves money

: With fewer errors in data entry and quicker processing time of patient data, you will ultimately save money. This is a primary motivator for many hospital owners and managers of radiology departments.
Gives revenue a boost

: The length of your revenue cycle is a part of the progress made by your business. Your radiology information system increases revenue halfway by lessening the turnaround time for reports. The sooner you process documents to charge providers for your services, the more limited your revenue cycle will be. However, it likewise significantly reduces missed appointments. Since a ris is made for simple to-pull reports, monitoring outstanding invoices and following up on essential payments is a lot simpler. This way, it helps in boosting revenue by lessening missed appointments and diminishing the turnaround time for reports.
Improves employee productivity

: Your team levels up their productivity by spending less time on manual work. It enables your staff to take out redundancies found in the registration cycle of patients. Your staff can put data once and at absolutely no point ever need to enter it in the future. This allows your staff to focus more on work and makes everyone feel quite a bit better. It also makes scheduling much easier since your staff can see initially what times are available when setting up initial counsels or follow-up meetings.
Streamlines administrative operations

: The success of any hospital is closely linked to the administrative activities and ris works to simplify the whole process of administrative operations. It saves a good amount of money on overhead expenses. You could even have the option to accomplish more work with less managerial staff, going ahead.
Enables better patient care

: By automating the various elements in your radiology practice you get ample time to focus on patient engagement and provide them much better care.
Allows error-free diagnosis

: More precise analysis you can accomplish with a right ris. It implies that you can hope to see some upswing in the measurements you assemble on yearly patient positive health outcomes.
Better Patient Coordination

: Simultaneously you can work with one division for post-surgery therapy and a clinic for further procedures. Moreover, you can impart subtleties to a patient's general specialist or talk with subject matter experts.
Conclusion
A radiology information system helps you in running your radiology practice more smoothly than a paper-based system. It eliminates data entry mistakes and enables more exact judgments. You can deal with clinical charging errands all the more without any problem. It makes it simple to deal with the enormous information and image records produced in a radiology practice.