Why Do Hospitals Need Billing Software In Hospital Management Systems?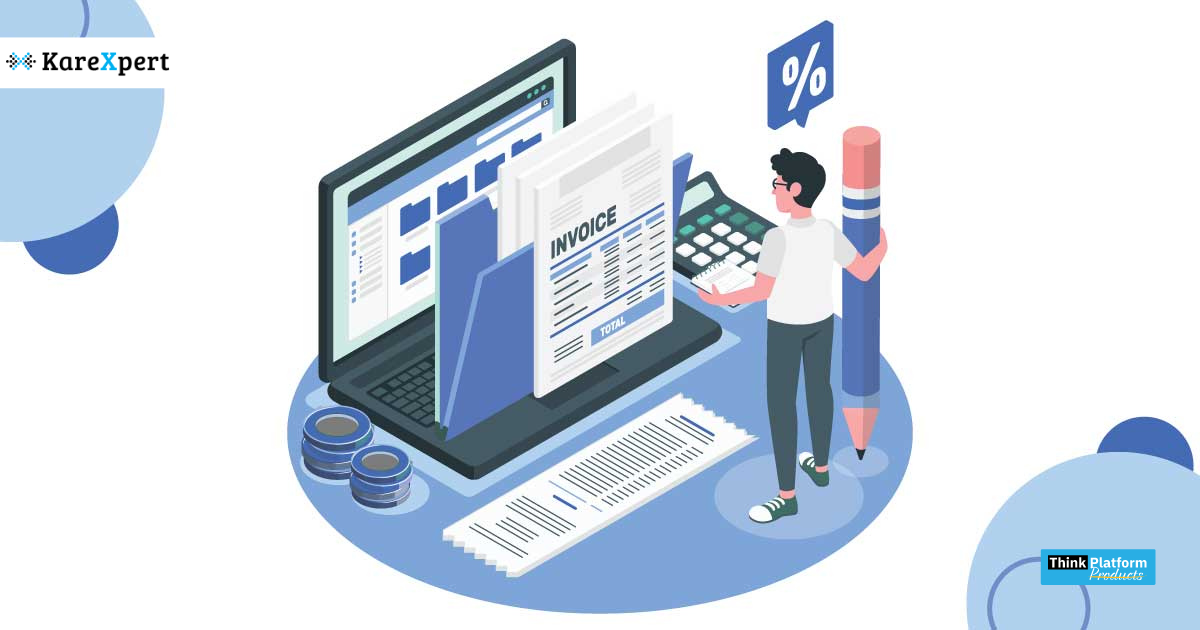 Benefits of billing software
In the highly evolving healthcare industry, hospital billing software made it possible for hospitals to manage high volumes of bills with no errors. Clinic billing software usage is widespread across the healthcare industry. As it is also known as the physician's true companion, it is imperative for hospitals to opt for reliable hospital billing software.
From handling payment denials to patient payment collection, many hospitals are turning to hospital billing software across the globe. Medical record keeping software makes it easier for hospitals to manage the billing process efficiently.
This is highly helpful in the system where there is still use of paper-based work, underutilization of staff productivity, and a constant struggle of correcting bills. This care record software facilitates the reduction of hospital expenses, the hospital must recognize that clinic billing software is the future for managing bills in the hospital management systems. This billing software reduces investment in machines, staff, and paper, hospitals should adopt the digital way of managing patients' bills.  
How does billing in hospital management systems improve with hospital billing software?
Without the deployment of billing software, on-premise setup is partly responsible for lag in the management of outpatient billing process and diagnostic reports. A small delay from your end can hamper the reputation of your clinic, nursing home, or a mega-hospital.
Also, manually managing the bill papers of in-patient and outpatient is a huge task. But when the hospitals started using the hospital billing software it turned out to be a total game-changer. Because forward-thinking hospitals got a one-stop solution to not only keep a track record of IP/OPD bills but streamline the whole financial operations. 
How does it improve billing in hospital management systems?
The exchange of information between the billing team and patients or patient caregivers during the billing period can be chaotic when there is a long queue of patients waiting for claims. But hospital billing software automates the invoices and claims process. So that your team gets more time to improve productivity.
In a highly busy schedule, it is hard for the billing team to never make errors while manually managing medical bills. The hospital billing software never ignores the errors in bills and claims, this is designed to quickly identify the discrepancies in bills which leads to the peace of mind for your staff and improvement in the patient experience. With medical record system software, it is possible to do justice to your work as it easily reduces the chances of errors at the start of the process. 
Good business decisions have to be supported by wise choices. Fastly, you will realize that the paper-based approach to managing medical bills becomes obsolete with the implementation of clinic billing software. Because in paperwork there is always a chance of damage or breach to the privacy of the data. But in the case of hospital billing software, there is very little scope. 
The hospital billing software opens the path to access billing details from any part of the world as long as you have internet access and credentials. Also, the flexibility of the software is enough to satisfy the requirements of customization. 
Today digital-savvy patients don't want to stand in a queue to pay bills. So, as a trusted healthcare provider you don't want them to wait for your service.  Then why depend on the time-taking process of managing medical bills. It may have worked before the outbreak of the Covid pandemic but lessons learned from the past waves of a pandemic may allow us to depend on it in the future. There is no delay in the billing process with the hospital billing future. 
Denying the ease of payment given by the billing software is not correct. Both healthcare professionals and patients can make payments online and offline easily.
To make the process of IP billing and patient discharge process seamless, which was quite disturbed by the Covid-19 pandemic, clinic billing software opens a gateway to make it easy even during the high tide of patients.
The collection process should be streamlined. Otherwise, how will patients remain happy with your services? The use of on-premise setup should be discouraged because there is a requirement for heavy setup costs and maintenance. Desired changes will only come when there is hospital billing software to streamline the account receivable process for the well-being of patients and the medical fraternity.   
Whether it is final payment or due payment, the lack of miscommunication due to the legacy systems should not be ignored. Because it is not just your hospital it is about patients' lives, everything should be appreciated which brings much-needed changes in billing in hospital management systems.
The hospital billing software is developed to keep track of every bill, settlement, and due. When properly used it can transform your healthcare organization into a world-class health institute. If this is what you want to achieve.
As doctors see patients' reports carefully to find out the root cause of the disease, their performance should not be affected just because there are legacy systems to handle billing processes.  Especially, in remote areas, there can be chaos when there is a delay in the response from the hospital side. Billing in the hospital management system should be adequately managed. Apart from this, doctors' profiles management, final payments, and billing should be monitored. Medical billing software enables you to do it without much effort.
This makes the clinic billing software the right choice for managing the billing process in hospitals.
Final Words
Advanced software and productive staff are important for the functioning of hospitals. Healthcare Professionals (HCPs) follow the guidelines given by the hospitals for administrative steps. So the management of the hospital should decide to opt for a reliable hospital billing software that can improve the ongoing process. Ignoring this can only invite serious problems, especially when there is a surge of patients.
To briefly discuss the effectiveness of the clinic billing software sometime. You can discuss with us how it can be beneficial to you in detail or if there are any challenges in implementing it you can share that too.