Start your full-fledged virtual clinic
Step forward towards advanced patient care with secure and easy to use Telemedicine software that help hospitals engage more patients remotely.
Many Applications, One Platform
A leading Telehealth platform can help in your sincere efforts to manage and expand virtual healthcare technology services.
Any Time
Stay ahead with a virtual health platform that will enable you to define after-hour consultation and engage patients 24×7.
Anywhere
The best Telemedicine software to start home care services in the urban area or set up a satellite clinic in rural areas.
Any Health Care
Deliver quality primary care, preventative consultation, follow-up or emergency consultation with speed.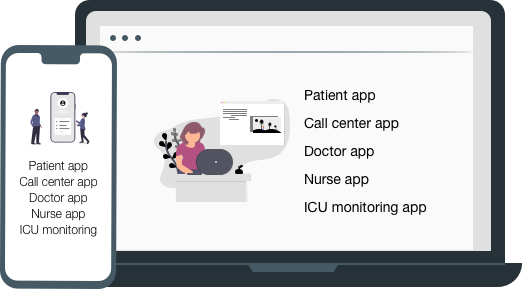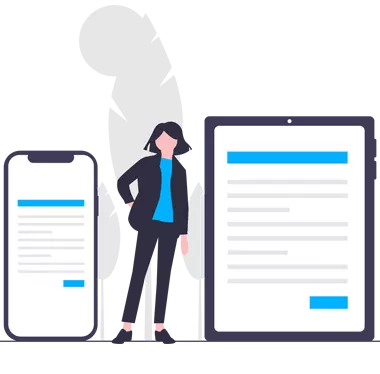 Admin Portal
Organize your doctor day and do more with the most reliable Telemedicine software.
Cloud Hospital Admin
Effectively manage your doctors with add/delete/edit doctor accounts feature.
Enable/Disable Services
Virtual healthcare technology and Telehealth smoothly manage patient healthcare and enable/disable doctor consultations, satellite clinics, health checkups, etc.
Onboard Doctors, Hospitals
Create a Doctor, Hospital profiles, Appointment Schedules, Fees, etc.
Payment Options
Set doctors/surgeons consultation charges and enable payment options via wallet, cash, net banking or credit card.
Doctor Portal
This Virtual Care platform and Telehealth platform enhances your doctors' efforts to improve patient experience.
Doctors Profile
Register, edit doctors' profile page and enable its availability to stay on top of your service.
View Patient Records
Digitally upload/access health records, prescriptions, modalities, etc..
View Appointments
Telemedicine software simplifies consultation processes with Appointments, Search, Sort, Find nearest Hospitals, and Payments feature.
Generate E-Prescription
Create and share e-prescriptions including treatment plan, lab test, medicine dosage, etc.
Telemedicine
Telemedicine software includes best features to provide high quality e-Consultation like built-in video, audio or virtual chat option.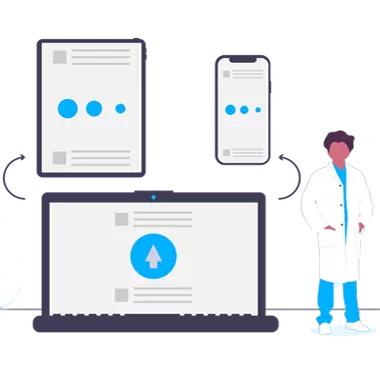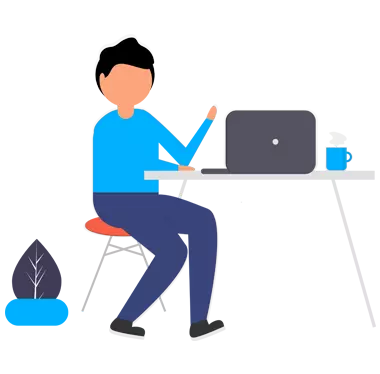 Patient Portal
Become a partner in your patient wellness journey with the advanced Telemedicine software.
Manage Patient Profile
A complete Virtual Health platform and Telehealth platform allows users to manage patient accounts, add family members, etc.
Patient Health Records
Simple for users to create & upload patient medical records such as X-Ray, ECG, MRI, past prescriptions, diagnostic reports, etc, easily.
Self Service
Easy for patients to Check Symptoms, Book Appointments, Search/Sort/Find Doctors, Specialist doctors and Make Payments.
All-In-One Package
Drive a high-performing team with Telehealth platform that extends your appointment, consultation, pharmacy and diagnostic labs service.
Book Online Appointments
Efficiently define and allocate consultation time slots as per your schedule.
OPD Consultation
Telemedicine software supports you to book OPD consultations and manage queues.
Pharmacy Shops
Book order & pay online for the medicine and track delivery of the order in real-time with the Telehealth platform.
Diagnostic Labs
Order lab test reports with a home sample collection easily.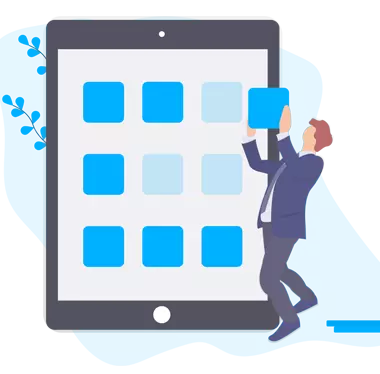 More FAQs
Below are a list of most commonly asked questions
Is telemedicine the same as virtual care?
Virtual care is a broad term that encompasses all the ways healthcare providers remotely interact with their patients. In addition to treating patients via telemedicine, providers may use live video, audio, and instant messaging to communicate with their patients remotely.
What is a virtual care platform?
Virtual Care platform is the intersection between digital health and standard care; it is where innovations enhance and improve current healthcare delivery. It could include video calls with your doctors, at-home devices that record vital signs and report them to your physician, biometric sensors, AI supported triage, and much more.
What's the difference between telemedicine and telehealth?
Telehealth is different from telemedicine in that it refers to a broader scope of remote health care services than telemedicine. Telemedicine refers specifically to remote clinical services, while telehealth can refer to remote non-clinical services.
How much does telemedicine software cost?
The cost of Telemedicine software varies based on the requirement of the set-up/healthcare facility. Please visit our pricing page to know more.