Top Features To Look For In A Hospital Management Software Solution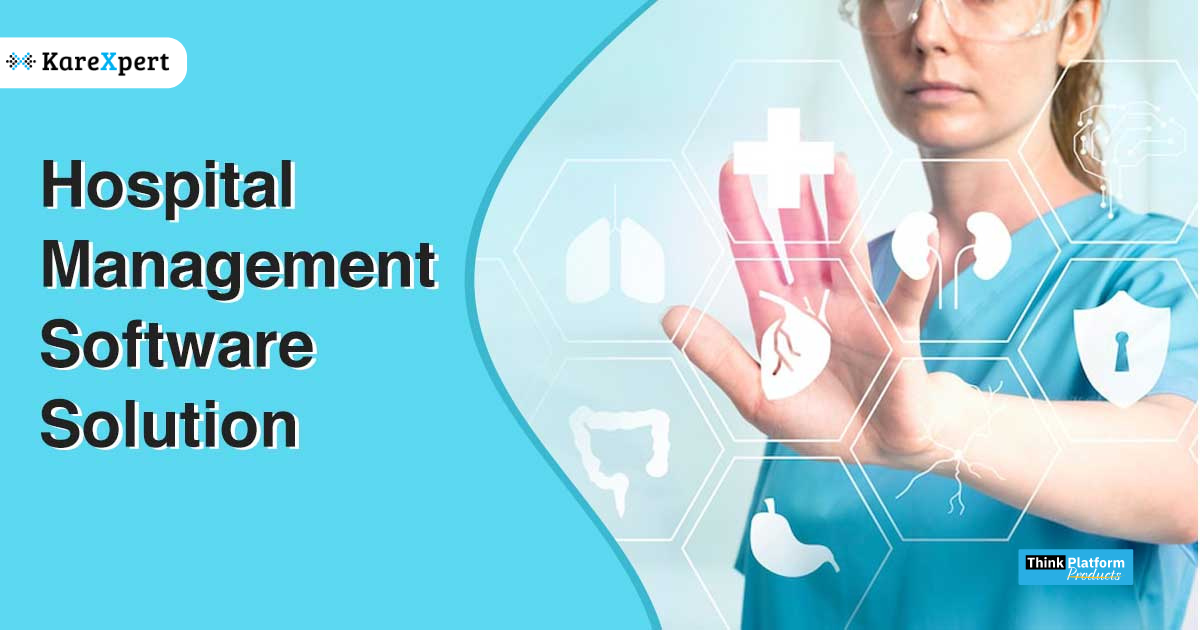 Hospital Management System has always been one of the critical solution to be implemented in a hospital. An advanced cloud based HMS can significantly boost the productivity of a hospital and save upto 50% of operational cost.
A reliable hospital management system can give you more detailed insights and empower you to make better decisions in the future. But it won't be easy to get one until you become aware of a few features of HIMS that are necessary for any size hospital.
During the investment decision on HMS, pick several issues that you think features of the hospital management system can fix. The decision you take here would help you not only achieve cost-saving but save from the false promises of several HMS providers.
Below given are a few features that will support you to enable happy and satisfied patient experiences by integrating various elements of your hospital administration.
What are the features of the hospital management system you should look for?
Appointment Scheduling And Patient Registration
Scheduling is a continuous process in a hospital. So to manage it, patient charts and doctor availability time is crucial to be provided on time.
The first step begins with a trouble-free appointment. The value of online appointments is tremendous as it cuts short crowds at the front desk.
It also manages registrations and provides updated patient information such as blood group, age, address, name, etc. Those who want to be predominant in the healthcare sector must consider this feature.
Inpatient Registration, Boarding And Billing
When you deploy the hospital management software, you get the complete demographic details of patients, such as name, age, contact details, etc. So whenever any patient arrives with problems, it becomes easier to onboard a new patient. Apart from the mentioned benefits, online visibility of bed availability does wonder in the steps involved in the allotment of beds. Quickly authorized users can allot the available beds according to the patients' needs and budget.
Also, during the discharge journey, it works as a one-stop solution for seamless release of the discharge summary, billing details, and reports.
Read More: Why Do Hospitals Need Billing Software
The future-ready system streamlines all the services, for instance, surgery cost, room pricing, etc.
Digitization of MIS reports across departments is far better than manual methods. It continues to support sending payment overdue automatic alerts. It also reflects the empowerment of patients when they share claim details with insurance companies by themselves.
Outpatient Payment Alerts And Process Management
Being a system designed for IPD and OPD patients, it quickly adjusts to suit the needs of OPD patients. It ensures that all medicines, reports, and tests which are for OPD patients are sent on time. Besides this, it acknowledges the need for sending payment alerts on time.
Consultation Management
The functionalities of the Hospital Management System support the consultation management part. In case a patient wants to book an appointment with a physician, h/she can do it with a few clicks. Whether a patient is suffering from a dry cough or viral fever, this digital platform can offer a wide array of specialists. From a urologist to a dentist, a patient can reach out to them easily.
Digital Imaging And Diagnostics Management
You can rapidly simplify the imaging and diagnostic procedures. It understands all types of laboratory reports. From radiology to pathology, strong support is facilitated to manage appointments, billing, and diagnostic reports.
Vital Tracking And Management
Vital management has higher significance, so to manage it, a hospital management system facilitates security and strengthens its management capability. Sample collection, sample tracking, and delivery of test results, managing all these with this reliable hospital management system feature, is seamless.
Intuitive And Useful Patient Portal
When you connect with patients via a portal, you can easily track that your patients are following all prescriptions, tests, etc. This intuitive feature enables providers to inform patients about long-due check-ups or upcoming tests.
Staff Interaction And Collaboration
The next-generation HMS allows your team to complete a large volume of work. It is all possible with best-in-class features that enable users to perform well. You can accomplish your goals as real-time visibility, alerts, and notifications equip you to eliminate inefficiencies and redundancies and harness new opportunities.
Claims Management
Claims settlement is a critical activity in a hospital or clinic, and streamlining it requires a robust system. Many hospital management systems have made considerable progress in introducing claims management features. This feature automates the entire claim management documentation activity. It enables authorized users to achieve accuracy and efficiency, which is an utmost requirement to reduce mistakes and costs.
Workforce Management
The availability of physicians and other providers is visible in this system. So if your motto is to delight a patient every time they visit your clinic or hospital, you can ensure certainty, transparency, and agility. You can set a benchmark here when you give an option to a patient to book an appointment with an available physician.
Lab Management
Laboratories perform well with this module. The potential to manage all records and analyze reports continues to increase once the HMS is set up.
The way it records reports and supports testing requirements is commendable.
It empowers IPD and OPD patients to not only receive bills, but generate bills through a system. In addition, patients can make themselves comfortable in transitioning to this hospital management system feature as one can also check the authenticity of the panel.
Pharmacy And Store Management
This module comprises the effective management of drugstores. You can interlink it with your billing counter, which aids in transparency. The major function of this module is to see whether the distribution of drugs goes well or not. Or if there are concerns, then it updates the info to users, which was unseen before.
The greatest help comes when the time comes to oversee drugs coming from pharma firms, distributors, etc. It tracks every item and reorders level. You can make your decision based on the alerts and notifications of incoming/outgoing stock.
Prescription Renewals And Cancellations
The system is well-positioned to enable a physician to cancel old prescriptions and send updated ones.
Also, if patients want to renew a physician's prescription, it ensures that there are no endless processes to get it done. From the portal, they can click and ask for a renewal.
Closing Words
These days the focus on patient care has been greater than ever before.
It does not matter whether you are managing a small or large-scale hospital, as it is essential to become more significant with advanced technologies today. With new-age technologies, healthcare providers must strive to deliver an exceptional patient experience by streamlining their processes. Intuitive features of the hospital management system have emerged as a reliable support in providers' journeys to create value for patients.