How do Virtual Care Platform Services offer better care for patients?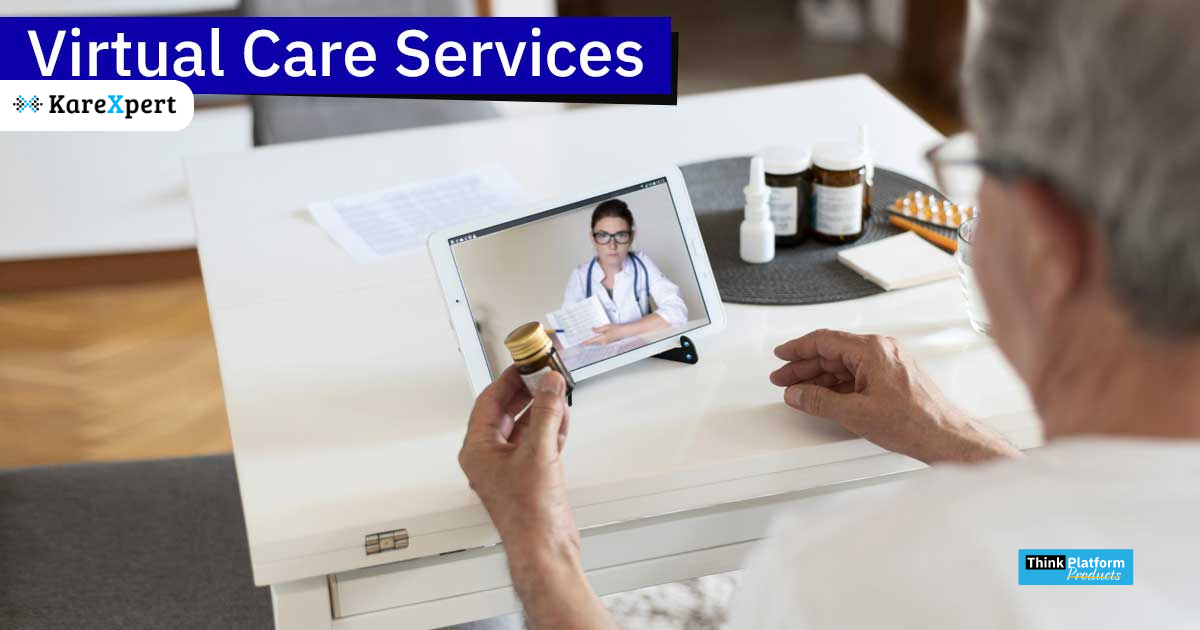 Virtual healthcare enables a health consultation where there is a use of a digital mode of communication. Virtual care platform services provide access to patient records and the ability to book appointments. It is a video and audio conversation between a physician and a patient. It could imply that a patient can connect with an offsite medical expert by means of a top-quality digital platform at their home, rather than making a trip to another city. It allows patients to find more qualified and experienced medical doctors through the internet.
Up to this time, virtual health care has been utilized mainly for counsels, registrations, and status reports. As the technology evolves, more serious diseases will be covered under virtual healthcare.
Virtual healthcare empowers healthcare providers to monitor patient vitals from anywhere. Remote monitoring of patients has also additionally been demonstrated to be useful for treating patients with diabetes and hypertension, where readmissions too often happen due to a lack of transparency or miscommunication about the patient's critical condition.
A trusted virtual care platform service doesn't hinder healthcare providers' efforts to provide services but empowers it. Many times, it even improves patient care:
By integrating into electronic health records. Patients' medical history and payer-related data is available and approved before and during the treatment. Information can be put down to the record right away.
By connecting the patient to the most suitable physician available. Whether in-person or virtual care, the right healthcare provider connects to the patient in no time.
By including triage and escalation. Virtual care providers have the ability to treat patients and transition them to clinical providers. They can segment delivery into queues, automate care delivery where appropriate, and have a complete view of all the events happening across the system.
As such, remarkable benefits of virtual care means facility to provide on-demand care that can engage patients anyplace in the most financially savvy way.
The Ability To Seek Medical Advice From Home
We all know that patients with serious ailments have to drive or walk to the physician's clinic which adds more discomfort to patients' lives. But now time has arrived to set the priorities right with the benefits of virtual care. Like physicians, patients are also benefiting more from the medical consultation from home.
With the availability of doctors online, physicians can consult specialists when making difficult decisions. Virtual care directly integrates with the electronic health record system and patients' previous medical histories, offering more insight into the patient's health conditions. This eventually brings about better information, and better-informed decisions, and guarantees that the patients don't miss out on services provided by hospitals.
With a virtual care platform, you don't have to pay a visit to the physician's chamber or healthcare facility. With just a few clicks and keystrokes, you have to book an appointment with a specialized physician when you're ill. Then you can reveal your symptoms to the physician and discuss further its treatment. Virtual care can easily fit into your tight schedule. Also, you may not even have to take off from work or arrange for kid care.
Going Beyond Convenience: Telehealth Services Enable Better Accessibility
It is a bitter reality that there are remote areas with a huge doctor-to-patient variance. According to the National Rural Health Association, certain regions have less than 40 doctors per 100000 people. In rural areas, where it is difficult to physically reach out to more patients, telehealth services can help reduce the gap. Physicians from any part of the globe can consult patients in regions where it is difficult to reach.
Also, for hospitals and clinics in rural areas, employing highly skilled specialist physicians for a longer duration is difficult as they are more inclined toward working in metro cities. So when the urgent needs of patients are not fulfilled in their areas they have to shift for a specific period of time to get treatment which turns out to be costly. But this can be overcome with virtual care platform services, it can provide access to skilled physicians who are more qualified but living in metro regions for their career needs. This can also extend the services of the physician.
Making Care More Affordable
A visit to an emergency ward costs more to the pocket of patients and their families. Also if a patient can receive immediate care through a virtual care platform that incorporates an audio or video consultation then they are less likely to visit hospitals. As physicians can quickly access patients' health records on the platform, many health related issues can be diagnosed on the virtual call and drugs prescriptions issued without the need of the patient leaving the comfort of their home.
This sort of system implies there are fewer non-pressing admissions to hospitals, which has the additional benefits of opening up emergency facilities for patients who truly need them.
Virtual care consultation software assists physicians diagnose your symptoms virtually, wherein there's no delay or travel related costs. The reports of your diagnosis tests including the drug prescription can be easily received virtually.
Virtual care can significantly reduce the number of patients being readmitted to clinics. Patients with specific symptoms might traditionally find themselves readmitted to clinics in a short time frame, but with enhancements in virtual care, this is not the situation.
Patients can be released from emergency clinics and given equipment to measure vitals like their BP, blood oxygen levels, and pulse. The patient, with the assistance of constant updates, can empower themselves to be in charge of their health. This permits patients to get to the physicians when the readings provided by equipment are not good indicators of health.
Conclusion
With numerous benefits for patients and doctors, virtual care platform services are set to turn into the standard for remote patient care. The reliability of the platform is growing confidence among the masses in virtual healthcare and physicians are also getting acquitted with the advanced technology. Even after the Covid-19 pandemic is over, the virtual care tech will penetrate more regions with the expansion of 5G, IoT, and so on.