KareXpert brings 'NDHM integration-ready, Cloud-based Digital Healthcare Platform with built-in EMR/EHR' creating paperless Hospital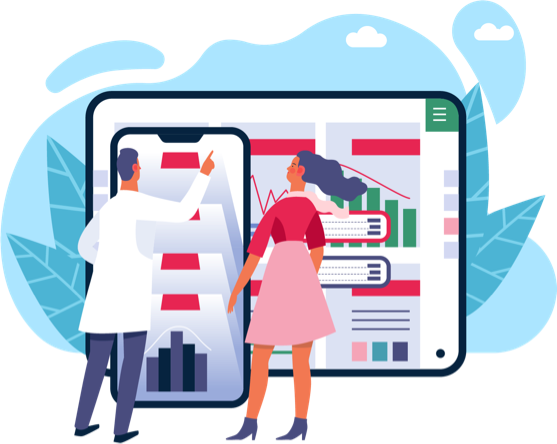 In today's time, most hospitals in India are still using paper-based medical records and use verbal procedures to communicate among doctors and nurses for patient treatment. This has very serious implications such as lack of transparency, lack of accountability, error-prone treatment, non-integrated patient health records, difficult to understand the past history, poor collaboration within a team of doctors, a higher threat to infection, and not being ready to use Artificial Intelligence (AI/ML) technologies.
All these challenges make it difficult for doctors to diagnose the patient's condition accurately, leading to longer consultation time and even wrong diagnosis. Moreover, hospitals are wasting precious doctors' time on one side, and on the other side, patient engagement is minimal causing huge dissatisfaction.
KareXpert has solved these problems with a single integrated Digital Healthcare Platform for EMR/EHR. This AI-ready platform brings all specialty-EMR, CPOE (computerized physician order entry), MAR (Medication administration request), MRD (Medical record document), PHR (patient health record), and Integration ready with HIE (Healthcare Information exchange).
The platform supports multi-facility location hospitals to have integrated EHR per patient on a real-time basis. The platform is ready for doctors, nurses, patients for mobile, and desktop versions. This platform supports OP. IP, ER, ICU, OT, pre/post-surgery workflows. Patient and Family member's engagement is ensured at every step.
KareXpert platform is NDHM integration-ready now:
With the introduction of NDHM by the Government of India, it is a necessity to have a well-designed EMR/EHR system that is integrated into the National Digital Health Ecosystem of India.
KareXpert platform comes with a pre-integrated Healthcare Data Lake where the Artificial Intelligence (AI) data model of choice can be deployed by the Hospital as per their requirements using open APIs. This makes the Hospital future-ready. One of the most modern software technology stacks is used to develop this platform, making the system highly scalable and resilient.
The AI-ready EMR/EHR platform enables hospitals to do research by having a single data view of all the anonymized patient records. The technology not only protects the privacy and confidentiality of the patient, but also assists hospital research in identifying disease patterns and inventing new clinical and treatment procedures.
"KareXpert's NDHM ready, AI-ready, and highly secure EMR/EHR solution has brought a new wave of innovations. It is providing doctors, nurses, and healthcare workers a means for high-quality patient care at affordable prices. The hospital will become future-ready for AI/ML technologies using KareXpert's Healthcare Data Lake" – said Nidhi Jain, CEO & Founder of KareXpert Technologies.
Sign-up here or give a call on +91-9069113330 to schedule a meeting with KareXpert's sales team to set up a free consultation session.
About KareXpert Technologies:
KareXpert has built an AI-Led Digital Healthcare Platform using ground zero approaches with the latest software technologies. The platform is built using Cloud first, Mobile first, AI-first approach. KareXpert offers a Software-as-a-service (SaaS) model which brings much-needed cash flow relief with fully managed cloud and application service. The platform services include Advanced HIMS, EMR/EHR, Telehealth, ERS Ambulance, LIMS, RIS/PACS Integration, Pharmacy, Medical IoT, Advanced BI, and COVID-19 Outbreak Management Platform.