What is PACS and How It Integrates With Radiology Information Systems?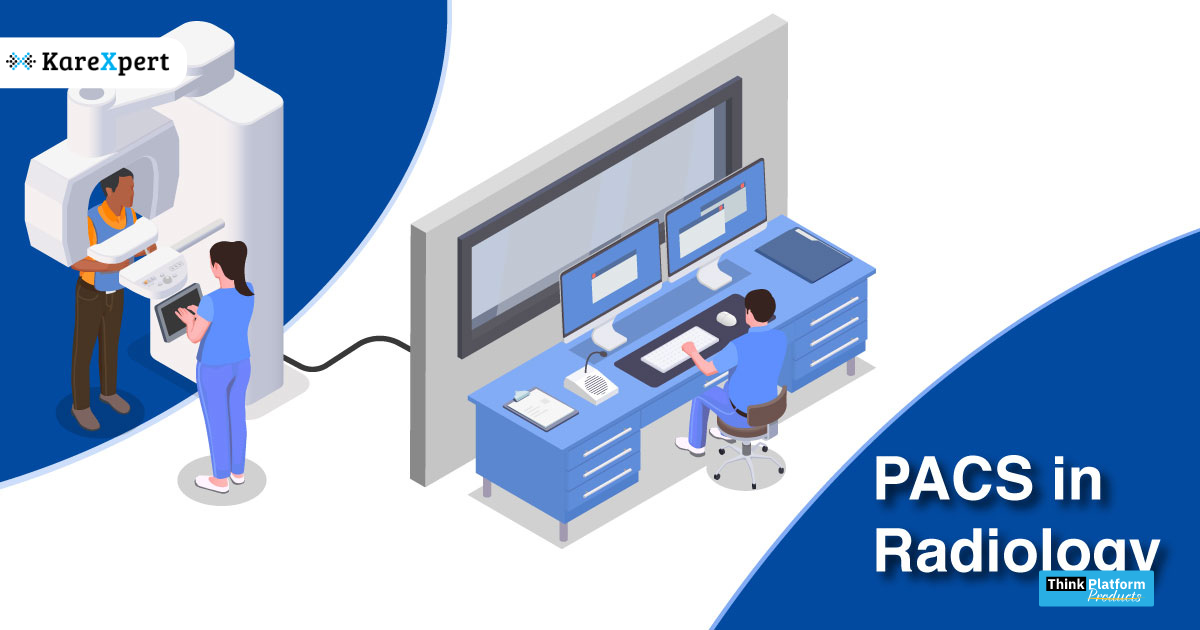 As a radiologist or healthcare professional of the hospital, you may have come across many jargons which may have never been heard by anyone outside the healthcare community. Two most common words which are used by physicians and radiologists are RIS and PACS. Here, PACS's full form is picture archiving information system and RIS stands for radiology information system. RIS is a system which is used for managing images and related data by radiologists. The use of PACS and RIS is beneficial for medical practitioners, radiologists, and patients. It enables them to view images of patients in a crystal clear way.
What Is PACS?
While addressing the different needs of patients, you may have heard a lot about PACS but are unsure what it really means. In simple terms, Picture Archiving and Communication System (PACS) is a system that stores lab reports and medical images digitally. It is an alternative to the conventional way of manually filing, retrieving, and shifting film jackets.
Key Features of PACS
The PACS system mainly consists of four functions. These are mentioned below in detail:
Imaging modalities is the system for scanning a patient in order to produce a medical image.

There is a secure network to the database for uploading and transferring images.

Next is a workstation for empowering physicians and radiologists to view and study the medical image.

Then there is an archive for storage – a secure storage area, from where authorized users can view medical images.
What are the Benefits of PACS in Radiology?
Accurate Diagnosis

: What a dedicated PACS does is bring the best quality medical images. These are essentially required when a physician examines a patient and makes an assessment of the patient's health.

Improves hospital processes

: When there is a desire to curb the costs along with the improvement in profits, PACS helps in achieving this. Automation of efforts to store, retrieve, distribute and manage medical reports gives staff to focus on more productive work. Its ability to streamline processes and capacity to integrate with radiology information systems enables radiologists and physicians to up the level of hospital management.

Organizes patient data

: Instead of manually storing paper records, physicians now can easily access required patient information from files as all medical reports related to patients are stored and secured digitally.

More cost-effective solution

: Costs involved in films, printing, and staff engaged in all these work is minimal. The effort to achieve cost-saving improves.

Improved image visualization

: Better image visualization capacity comes with it. By just rotating and adjusting images, a 3D image can be developed of vital organs of the human body, tissues, bones and blood vessels. And with that enhanced data analysis and interpretation ability seen in the performance of staff.

Less radiation exposure for patients

: Every time when you are manually managing radiology files you are somehow exposed to radiation. The risk of catching disease with such practice is high. So immense importance must be given to PACS as there is very minimum radiation exposure with its use.

Reduced examination duration

: In a time when most of the processes in advanced hospitals are digitized, patients' therapies should be pleasant. Instead of examining patients for a longer duration, you can save your's and patients valuable time with PACS.

Makes patient's radiology history more accessible

: PACS has resolved the inability of physicians to view the medical images located in remote areas of the world. Physicians can access and view files from any place where a patient's radiology history is placed in chronological order.

Improved staff retention

: There is no challenge in reducing the communication gap in the hospital administration. All radiologists and physicians can exchange information seamlessly which draws improvement in the morale of your staff.
How does PACS Integrate with RIS?
Instead of using siloed systems, PACS/RIS integration is beneficial for those eyeing on the improvement of patient care. The challenges associated with managing different systems for radiology patients significantly reduces with RIS/PACS integration. This integration has demonstrated impressive benefits to different users involved in the radiology department of the hospitals and healthcare facilities.
The robust ability to resolve staff shortage issues, and reduce operating costs is achieved when PACS is fully integrated with RIS. This integration automates the workflow process across the radiology wing. Rather than traditional practices of managing patients, physicians and radiologists using the PACS/RIS integration can remove bottlenecks between relevant information and images, which significantly improves your service for patients by reducing the manual efforts to send/receive reports, images, etc.
Making RIS/PACS available to the hospitals shortens the time for the completion of x-rays, and improvement in the ability to address many challenges related to the order of images also comes.
As today's patients demand the correct information is always available to them at the right time, RIS/PACS integration is the key to achieve it. In these times, this integration is an apt way for faster access to medical images and information for correct interpretation.
Integrated PACS and RIS drives the PACS with the RIS worklist. Also, radiology functionality is shifted to the end-user in a single interface. There's no need for users to switch from one system to another to manage many tasks like billing and examining.
Adoption of RIS/PACS integration has shown hospitals benefits of receiving more patient-related information at a rapid pace. By enabling faster and accurate clinical decision making, hospitals are empowered to bridge the gap between referring physicians, radiology technicians, receptionists, transcriptionists and referral hospitals.
Conclusion
Let us accept the truth that PACS reduces costs and improves processes that manual methods cannot deliver. In today's times, no hospitals want to deliver a poor service when other hospitals are meeting today's patients' demands. So aspired radiologists and physicians who hold a commitment to serve patients their best, a PACS stands in a good position in all aspects. It's a system which if implemented through proper care by a dedicated team, will make it easier to treat patients with more complications.