What is LIMS? : Lab Information Management System Advantages & Disadvantages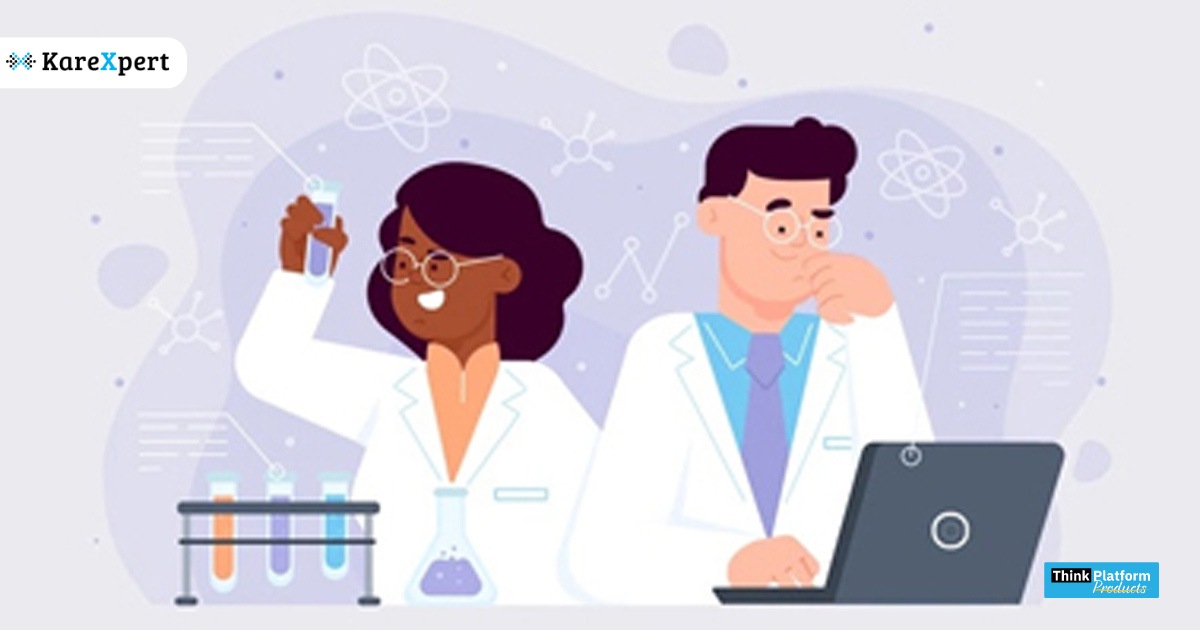 Today's diagnostic laboratories experience increasing sample load, generate large volumes of data and manage high customer expectations. They not only provide quality testing services but also guide public health management. The greater onus of public health makes it vital for labs to boost their capabilities and enhance efficiency across laboratory functions. Labs need potent solutions that can enhance sample, data, and operations management as well as ensure regulatory compliance. Hence, successful labs today leverage the power of the Laboratory Information Management System (LIMS), which has become the digital spine of the diagnostic industry.
What is a Lab Information Management System?
Laboratory Information Management Systems, as the name suggests, helps you manage almost all forms of information recorded and generated in a lab. LIMS is a class of software applications and digital solutions that help you integrate lab operations and extend a better stakeholder experience. The programs are software-as-a-service (SaaS) solutions that help streamline tedious functions and processes of any diagnostic laboratory. LIMS applications are connected to a wider digital infrastructure, namely a compatible digital device (computer or smartphone), good data connectivity, and a data storage solution. The SaaS model makes LIMS highly agile and adaptive in recording, tracking, maintaining, and disseminating information.
Applications of LIMS in a Laboratory
Laboratory Information Management Systems can support all types of diagnostic labs, including pathology, microbiology, histopathology, biochemistry hematology, and serology immunology.  It has applications at each intersection of sample and workflow management in a lab.
Sample management. One of the fundamental applications of LIMS is to manage samples. It is used to record all relevant patient and sample information. It employs barcode handling to uniquely identify samples and related data. The system also tracks the journey of samples from collection centers to labs and ensures it is being stored, transported, and delivered as per predefined standards. The scheduling and assignment of samples for analysis are also managed. After samples are analyzed, the diagnostic findings are also stored in the system, which uses this data to generate reports for patients and for other research and policy purposes.
Workflow management. LIMS helps in the effective implementation of standard operating procedures (SOPs) and compliance and regulatory norms. The system can be preconfigured to streamline operations, which helps in resource planning and the assignment of instruments. LIMS even supports Good Manufacturing Practices (GMP) and Good Automated Manufacturing Practices (GAMP) and thus aids high-quality data generation.
Advantages of Lab Information Management System
With many applications, LIMS has numerous advantages but the following are some of its biggest USPs.
Easy integration and deployment. LIMS is easy to deploy and integrate with various applications of a lab.
However, a lab must understand functionalities in detail and select a system that meets its requirement and falls within the planned budget.
Supports compliance. All labs have been compliant with stated policies, medical ethics, and evolving regulations. LIMS can support Good Laboratory Practices (GLP) and thus aid high-quality data generation.
Boosts efficiency and productivity. LIMS supports automation of the entire workflow, enhancing efficiency and productivity. It reduces manual labour at every stage and minimizes the chances of human error entering the system. As a result, labs can better utilize human resources and intelligence for customers.
Data entry and storage. LIMS makes recording and storage of patient and scientific data easy, as it enables standardization and centralization of data, minimizing manual intervention and data silos.
Supports larger integration. Good LIMS programs can be integrated with various laboratory instruments and applications for directing specific operations and for data exchange. The integration can be regulated for data safety and security. They can also be integrated with enterprise resource planning (ERP) applications and accounting software for enhancing resource planning and efficiency in data management.      
Cost-effective solution. LIMS saves costs by increasing efficiency by process automation, optimizing workforce utilization, reducing operational and compliance risks, and addressing traditional bottlenecks such as report and bill generation. Instead of owning a complete software program, labs can license a SaaS model which makes LIMS a highly cost-effective solution.
Disadvantages of Lab Information Management System(LIMS)
Due to its many advantages, LIMS has become an integral part of 21st-century diagnostic labs. But it has some disadvantages as well, which are as follows.
Upskilling of the workforce. LIMS requires a higher qualified workforce, and therefore, upskilling and personnel training is essential to transition to the software system. The training process can be time-intensive and add significant costs to the implementation of the new system.
Poor UI and dashboards. People usually take some time getting used to a new system. But a badly designed system can cause much frustration due to the poor quality of the user interface (UI). Good quality UI will make the transition to LIMS easier and operations seamless. While digitization is all about standardization, it is also about customization too. Non-customizable, rigid dashboards make work counterproductive for operators, so it is essential to have fluid, dynamic dashboards that support the hosting of various visualizations and information.
Poor integration and scalability challenges. A low-quality LIMS solution can pose severe integration and scalability challenges. The rigid software would struggle in integrating with other applications and instruments. Furthermore, heavy customization or poor design can make scaling-up of the solution to match expanding business a major issue.
Conclusion
Despite the limitations, a good LIMS program is an effective workflow and process automation tool. It helps labs ensure effective data management and report accurate data faster. The tool also helps in improving process efficiencies and optimizing resources across lab functions and processes.
With advancing digital technologies, it is becoming friendlier and smarter. When armed with cloud computing and AI capabilities, it provides incredible insights via data analytics and projects them with impressive visualizations. Most importantly, the solution is cost-effective and vital for modern labs to gain a competitive edge. So if you are upgrading a lab, a good LIMS SaaS program might be the solution you need the most.
You can check out some of the LIMS applications that KareXpert has to offer.
More FAQs
Below are a list of most commonly asked questions
How much does it cost to implement a LIMS?
A world-class laboratory success has been attributed to how fast any lab is able to collect and manage samples and send the results of the tests on time which LIMS entails. Hospitals have types of requirements related to management of labs. Ability to manage many samples with KareXpert's LIMS gives you a competitive advantage.
With a SaaS-based LIMS, there is a cost associated with optional modules addition, user licenses, database licenses and training. But there is no requirement for hardware. For More Info. Visit
How does the laboratory information system work?
With the use of LIMS, there is an efficiency in the process of collecting, testing, storing and delivering test results.
A flagship Laboratory Information Management System (LIMS) by KareXpert serves as a platform to not only eliminate inefficiency in methods to manage different laboratories but helps in the management of samples and related data along with more control test procedures.
What is the key functionality of a LIMS?
With LIMS, healthcare facilities are not only able to cross the limitations posed by the traditional laboratories but gain capabilities to handle huge numbers of samples. Lab management consists of steps involved in the collection and analysis of test samples. As it is complex, to make most of the steps the lab information management system helps in bringing effectiveness in all the procedures related to lab management. The major functionality of LIMS is to manage data associated with lab samples effectively.