What is IoT in healthcare: Application & Software in healthcare IoT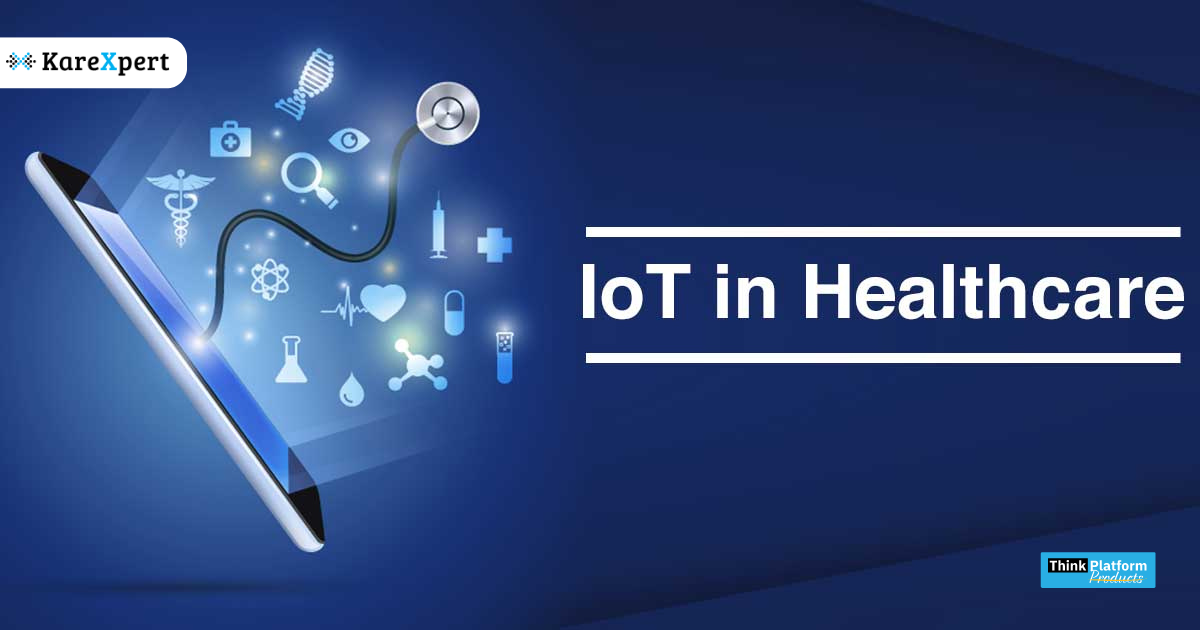 According to the latest report, the global IoT in healthcare market is projected to grow at a rate of 19.8% from $60.83 bn in 2019 to $260.75 bn in 2027. But before the emergence of IoT, patients' conversations with physicians were limited to in-person visits and other modes of communication, for instance, text and tele mode of communications. There was no alternative to monitor patients' health status on a continuous basis and recommend medicines and lifestyle changes accordingly.
IoT has led to the widespread adoption of devices that enables physicians to track and monitor patients adherence to medicines and daily habits. The surge in patient engagement and better interaction with physicians have made healthcare services more efficient and accessible. In reducing the duration of hospital stay and readmissions, IoT applications in healthcare have empowered the healthcare fraternity to improve patients' health outcomes and decrease medical bills.
The transformation in the healthcare landscape through IoT-enabled devices is observed in the management of patients who received tremendous benefits from remote patient care.
How IoT Is Helping In The Healthcare Industry
IoT continued to display its ability to improve patient experience, enabling healthcare providers to get critical patients' health status. Significant reduction in challenges associated with the tracking of medical devices and the claims process is experienced by the health insurers too.
What was not possible before IoT in healthcare is now possible.
Patients:

Individuals have realized the importance of fitness level, as irregularity to keep an eye on calories, workout checks, BP level variations, and appointments with the physicians are over with smart IoT-enabled wearables.
For patients living alone and senior citizens, this has immensely impacted. To deliver quality care, it immediately sends out notifications to caregivers and healthcare providers in case of fluctuations in their recommended daily habits and activities.
Hospitals:

Besides monitoring health, to create an advanced healthcare delivery model, IoT has built hospitals strong. From tracking the real-time location of staff to an analysis of medical device functioning, now all can be done by healthcare professionals.
Physicians:

As monitoring some patients is essential, IoT has provided a new capability to healthcare providers. With just smart wearables and home monitoring devices, it is now easy to track patients' health remotely. Tackling immediate medical action and patients' adherence to prescriptions and lifestyle changes with IoT makes the future of patient care more promising.
Health Insurance Companies:

As health insurers have to detect fraud claims and identify prospects for underwriting, technology like IoT devices is gradually transforming health insurance companies. By leveraging the IoT data shared by patients, health insurers can streamline risk assessment, underwriting, pricing, and claims handling processes.
Insurers, as well as patients, have immensely benefited from connected devices. Be it validating patients' claims or rewarding patients who are following a healthy lifestyle and treatment plans, IoT has strengthened both parties. To acquire more users to avail of this service, insurers offer incentives too for sharing data generated by IoT devices.
What are the Applications of IoT In Healthcare?
Ingestible Sensors:

Tiny ingestible IoT sensors have changed the method of collecting data from a patient's day. To suit the patient's needs, physicians now use these sensors to avoid highly complex procedures to analyze what's really going on inside a patient body.
It is not difficult to swallow and can be excreted through the natural process.
Bluetooth Coagulation Testing:

It is a cutting-edge testing method in which patients experience speed to monitor their blood coagulation with just a finger touch and send results to physicians on time.
Real-Time Health Monitoring:

IoT shows responsiveness in the face of emergency, as it empowers patients to send data such as heart-rate and glucose level to physicians. And in case urgent medical care is required, healthcare professionals can inform them about the required protocol to follow or send an emergency team on time.
Connected Inhalers:

There is always a risk of sudden attack for chronic obstructive pulmonary disease and asthma patients, with no warning. So monitoring the frequency of attacks and analyzing what causes sudden attacks in patients is crucial, which a connected inhaler does.
To ensure the safety of a patient, it alerts a patient whenever they leave inhalers at home and keeps an eye on their proper usage of it.
Streamlining Bureaucratic Tasks:

Hospitals and healthcare facilities have received better performance, time management, and cost savings with IoT applications in healthcare
With a revamp of traditional hospital infrastructure, hospitals' staff receive prowess to track patients' health and monitor medical equipment from anywhere.
Location Tracking & Alerts:

Since some patients require frequent monitoring and care, IoT empowers healthcare providers with real-time updates of patients' health status. Looking at this, HCPs receive better accuracy, and patients get better care.
Medical equipment embedded with IoT sensors can also be tracked effortlessly.
Research:

IoT enables healthcare facilities to collect information about the disease. It helps in real-time monitoring and testing of patients. By leveraging data, healthcare facilitates innovation in treatment procedures and research work for the welfare of patients.
Depression And Mood Monitoring:

Medical practitioners have adopted IoT devices to shift from the traditional way of collecting patient data related to blood pressure and heart rate that can tell about a patient's mental health condition.
Some advanced IoT-enabled devices also give accessibility to track the movement of eyes for analyzing symptoms.
Robotic surgery:

The procedure of surgery is completely changed now with internet-connected devices. Today, instead of doing surgery with their hands, surgeons can perform complex surgeries with minimal intervention by small-sized IoT devices.
The high risk and uncertainty associated with surgery are reduced as these devices enable surgeons to interpret the complexity of the patient's human body. And with that right course of action for next steps comes easily.
Bottom Line
The transformation brought in a couple of years by the IoT in healthcare has enabled providers and practitioners to overcome the non-adherence challenges by the patients and deliver an enhanced patient experience.