What Is an Integrated Covid Management System?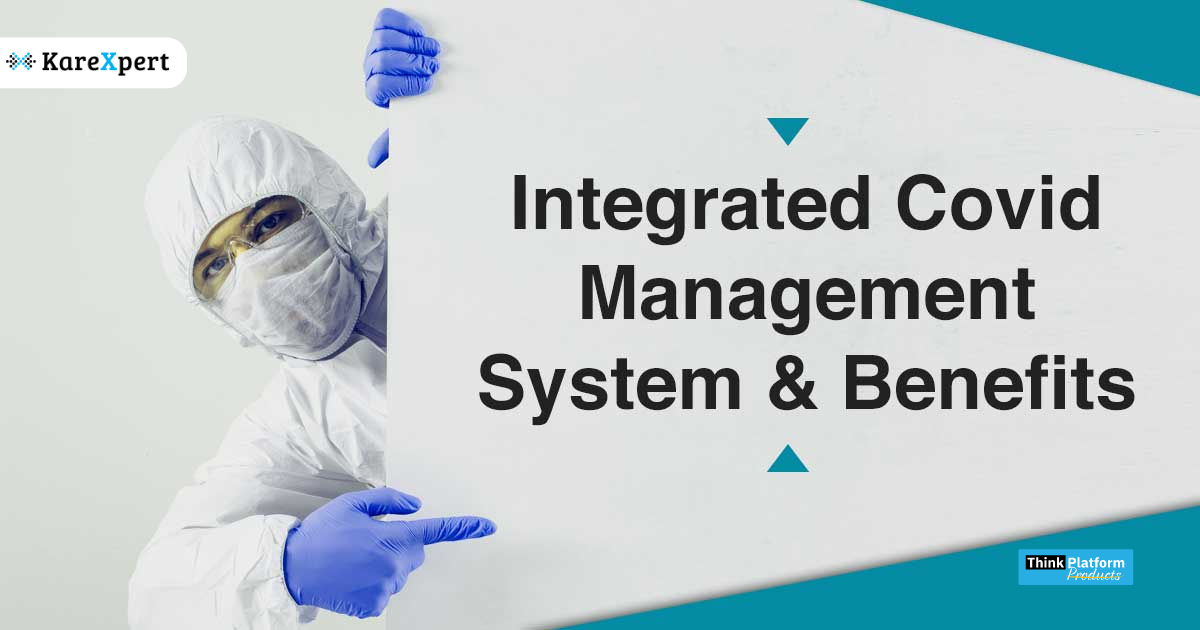 A major shift has happened in the healthcare landscape ever since the COVID-19 pandemic has arrived in the world. The most noteworthy is the inclination of healthcare facilities and hospitals towards
covid management systems
. Besides this, the greater push to upskill or reskill the workforce to prepare them for tomorrow's world. Before any emergency it is crucial to establish a robust system that is agile and prepares you for any pandemic-like situation.
The future of hospitals is constantly evolving with health tech. Apart from evaluating and implementing different technologies, healthcare facilities are making efforts to advance their employees' knowledge along with encouraging positive patient experience and nurturing new capabilities among them. Also, digital transformation is the key to transforming those hospitals which are currently functioning like the pre-pandemic era.
What is a Covid Management System?
Right now, covid cases are at a declining stage. So even if covid cases surge in the future, healthcare facilities should have a system, such as the Covid-19 Management System, that allows them to mitigate the risks while treating Covid patients and aids in triage, virtual assessment of patients, and remote monitoring.
This system enables asymptomatic covid patients to avoid visiting the hospital and find better care with telemedicine.
Also, patient overload arising from the Covid-19 pandemic, if not dealt with by a digital platform, can make health facilities and hospitals suffer by working more than their capacity, which subsequently impacts hospital performance.
Integrated Covid Management Systems – Definition
With lockdown lifting and Covid-19 cases lowering, there should be a system to help healthcare providers. So that they are empowered enough to tackle rising cases of Covid if it occurs in the future. In an attempt to reduce the impact of Covid-19 pandemic, policy makers, government and technologists came together to provide an integrated system for hospitals and clinics. This system is called an integrated covid management system.
This system grants proper channelization and diversification of healthcare services. If implemented well, hospitals are not vulnerable to any risks, as there is always a success in isolating covid patients, testing, monitoring ICU patients and management of critical and non-critical cases.
During the second wave of delta variants, shortage of hospital beds and overcrowding of patients outside and inside hospitals, all this was unexpected by the healthcare sector across the globe. In some regions, pricing of essential drugs and items also rose above the normal rate. But in the future, the healthcare industry can rightly respond to the Covid-19 pandemic by proper pandemic planning, testing, testing, tracing, surveillance with aid granted by the Covid-19 management system.
It facilitates a reduction in the crowding of patients in hospitals, virtual treatment for patients and a capability to do a lot more by using the digital platform to ensure that hospitals are in line with their vision and mission even during tough times like pandemics. In addition to this, all needy patients can get the accessibility to healthcare services. This also helps in bringing transparency with digitized records.
Benefits of an Integrated Covid Management System
For healthcare professionals, access to a Covid-19 management system which is based on the cloud and is safe from any threat and risks, can yet again unlock their full potential.
Makes patient care paperless
Keeping familiarity with paper-based work aside, the practice of using paper for medical treatment should be challenged with a well-equipped system. Because telling patients that their medical records are torned or it will take some to fix some clerical errors, might not work for you in coming times. Patients may turn down your service next time or may not reach out to you for your service.
Quick accessibility to medical records and remote treatment of patients was not easy before, and it is essential for every healthcare provider to get it. It is very clear paperless hospitals' benefits are more than ever as it resolves problems with paperwork which are mentioned in the above paragraph.
The consequences of non-adherence to medicines are well understood by all of us. But with having a physician on your phone or laptop, the demand for privacy, timely reminders and 24×7 consultation is fulfilled by telemedicine.
Makes patient management convenient
An integrated covid-19 management system can play a vital role in the management of patients showing certain symptoms of Covid-19. Also, for the admission of patients, this enables healthcare providers to understand to whom to admit or to whom not.
The Intensive Care Unit (ICU) is the epicenter of most critical patients. Only remote monitoring of patients helps when there are continuous monitoring requirements.
But to address pain areas of staff and patients in ICU, a well-designed system can empower hospitals to handle it efficiently.
Easy patient registration
Apart from strategic placements of registration centers in the hospitals, assigning more staff to manage the registration process must be re-evaluated. To make the registration process easy for patients and cheaper for you, a system provides the facility to manage all.
Makes IPD & OPD management less challenging
A covid management system allows you to oversee more both departments' patients easily, as you get more transparency and efficiency in order management, tracking and monitoring of patients
Allows managing of non-critical patients at quarantined homes
For the management of non-critical cases, this platform is a new boon for healthcare professionals. If it is opted out by even more hospitals, issues such as readmission, unnecessary bed occupancy will be very rare. Because only critical patients will always get the right to get a bed in the hospital.
Conclusion
So are you still thinking that your hospital should have a covid management system? With the onset of the pandemic, technologists and healthcare providers' efforts together worked better than the traditional way of providing healthcare services. This system, which functions solely for healthcare providers' benefits, is designed to help you avoid unfortunate events such as mismanagement of hospital beds and ICU along with monitoring of symptomatic and asymptomatic patients.