What are the Challenges Faced by Pharmacy Management System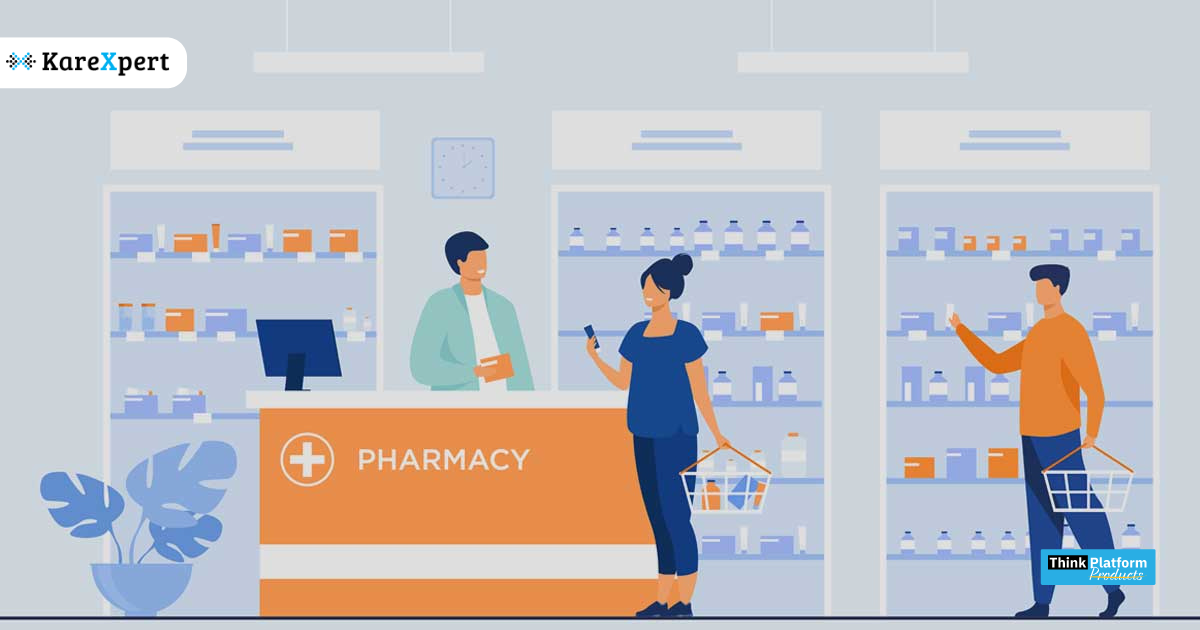 What is a pharmacy management system and how does it work? 
As per the  World Health Organization (WHO), pharma drugs are essential for running the health system successfully. Without any drug, it is not possible to get desirable health outcomes for patients. However, to streamline operations, pharmacy stores sometimes leverage the benefits of robust pharmacy management systems. 
This system automates the pharmacy's workflow. By using this technology, pharmacists can efficiently review physician orders and prepare medications, manage the inventory and prepare drug orders, handle billing and insurance, and identify incompatibilities to drive better patient outcomes.
Drugstore owners use online pharmacy management systems in order to totally transform their pharmacy stores. This system has gained massive recognition among healthcare facilities, hospitals, clinics, and pharmacy stores.
Each drugstore has its unique set of challenges. Some may have a shortage of staff to get the work done on time, others may have overstock or understock of drugs on a frequent basis.
It is true managing a pharmacy store is not easy, but you have to keep a check on the accuracy of billing details, dispense drugs, review drug orders and monitor drug ingredients simultaneously.
If you are manually managing a drugstore, you are compelled to face many problems like those mentioned below:
Inability to update inventory in real time, absence of historical data, and there is always a challenge to analyze inventory level.  

There is a consistency in errors while generating and sharing reports.

Manually documenting patient records consumes a lot of your time.
 As sometimes human life is in the hands of healthcare professionals and drug availability, it is crucial to identify the unique challenges encountered by this system.
Patients cannot reach out to licensed pharmacists face-to-face
No face-to-face conversation with the pharmacist has impacted the patient. It has led to the inconvenience to the patients, as there is no licensed pharmacist available to tell them about the usage of drugs or which drug is right for them.
For building a patient-centric culture in the hospital, the inaccessibility to the pharmacist must be resolved.
Lack of evaluation processes
Quest to achieve efficiency in the pharmacy stores should never be at the cost of lack of evaluation. Though in some cases, analysis of the situation and physical evaluation can be performed. But to ensure performance and efficiency level is benchmarked to the global standard, online evaluation process should always be done by licensed healthcare providers only.
Online pharmacies might deliver medications without prescriptions 
In order to establish best practices in your pharmacy stores, the practice of dispensing non-prescribed pharmacy drugs to patients is one of the biggest challenges. The reason could be any inadequate adoption of technology, paucity of drugs, inefficient supply chain, but it is not even difficult to fix it.
Can cause more harm than good – the patient might get more sick  
Pharmacy stores, when planning to go live with an online pharmacy management system, first ensure that it must enable them to comply with the regulations and give only the right drugs to the patient. Instead of getting benefits, patients will only suffer from the wrong drugs. To eliminate this, harnessing the power of the best possible system to empower pharmacists is beneficial to authorized physicians and pharmacy stores.
Hesitation due to lack of privacy 
Privacy matters to patients. A pharmacy store owner must give close attention to every patient's need by ensuring patient's sensitive information is accessible only to authorized users which leaves no scope of misuse of information. 
Benefits of pharma information system
To address the pain areas of pharmacy stores, inventory management is the first to address. As it takes a lot of investment of time and effort in analyzing, designing, and tracking processes, liberate your staff to take an active role in more productive work.
In spite of investing time on manual paper-based work, which consumes a lot of time, should utilize the potential of pharmacy inventory management systems in order to avoid delay in daily orders. With data-driven decisions and real-time availability of stocks it is easy to manage daily supplies and orders.
Notifies and alerts patients to restock
The capability to inform patients even before the prescribed drugs run out is the dire need of the hour. This will help you to be not only one step ahead but provide patients with that level of experience from pharmacy stores that they have not received from any drug store. Aside from this, patients will feel empowered to store drugs in time, and you will not only strive for patient satisfaction but thrive.
Despite errors, pharmacy owners manually manage and refill patient drug orders. To mitigate the risks related with human errors leveraging the benefits of the pharmacy management system is game-changing. This helps overcome problems like manual data entry inaccuracy, and empowers physicians  to send refills directly to the online pharmacy management system.
Make better and informed business decisions
Providing value and convenience to the patients in pharmacy stores along with safety can be ensured by unlocking the power of analytics and data. The right pharmacy management system allows you to make most of the available data on drugstore profits and workflow management. This also helps in uncovering weak areas for reducing costs and accurate stock forecasts for the future. 
Businesses can control and manage access rights
Drugstores have chosen to establish safe practices by allowing access only to authorized users, experiencing easy manageability of users to access information. Reasons can be many, from the management of drug listings to allowing authorized users to view the complete pharmacy store process. 
Conclusion
In the past, technologies have shown that there are significant benefits achieved by pharmacy management systems over traditional pharmacy practices. Capability to multitask, flexibility to offer a wide range of services to patients, and continuous identification of new opportunities are a few notable benefits.