What are the Benefits of Electronic Medical Records – KareXpert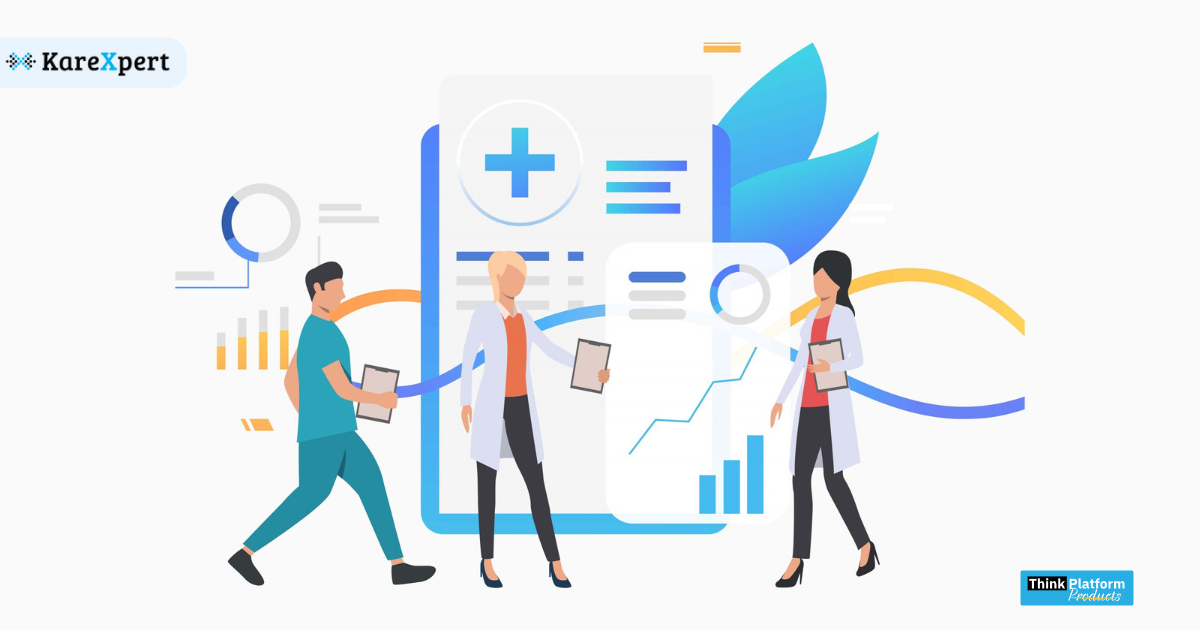 Benefits of Electronic Medical Records (EMRs)
Amidst the constantly evolving healthcare industry, it is imperative to leverage the best technologies within reach. Patients expect a memorable experience at every touchpoint, and to make it possible electronic medical records software are helpful for the healthcare industry. The benefit of EMRs draws the attention of patients and HCPs. Before EMR was introduced to the world, a lot of time was invested in manual processes and paper-based work, which sometimes leads to repetitive errors.
But, nowadays, patients and HCPs are leveraging the benefits of electronic medical records in many ways. In the complex process of patients' admission to discharge process, EMRs streamline many activities.
Now let's see a few more advantages of electronic medical records
For clinics
Reduces operational costs

: As paper charts occupy too much space it becomes an arduous task to manage them manually. The transition from a paper chart to electronic medical records is totally transformative.

Minimizes data entry errors

: Manually putting data in the document is a tedious process that leads to more errors frequently. With the implementation of electronic medical records, there is a reduction of errors in the documentation.

Makes establishment paperless

: More paperwork means rising costs in terms of storage space, paper cost, printing cost, etc. To minimize these costs, an EMR shares the load of paperwork digitally.

Promotes workflow optimization

: Electronic Medical Record assists optimize workflows, keeping track of patients and managing patients every visit to the hospital.

Offers customization and scalability

: Along with other benefits, EMRs also assist in customizing and scaling patient medical records.

Makes communication effective

: Gain confidence with the setup of seamless communication within the hospital management system as it significantly improves tracking of communication between laboratories, staff members and hospitals.

Makes it easy to connect with other healthcare facilities

: Electronic Medical Records (EMRs) ensure that there are no long delaying processes to reach out to drugstores, clinical laboratories, hospitals, etc.

Helps prevent conflicting treatments

: EMR is a reflection of how the deployment of technology can safeguard against treatments that may conflict with each other.
For patients
Improves overall patient care

: A Next-generation EMR improves the overall patient experience as patients get automatic on-time alerts and notifications.

Quick diagnosis and treatment

: The combination of quick diagnosis and the best possible treatment contributes to the enhancement of the patient experience.

Makes it easy to track data and reports

: EMR is developed with an intent to unlock the potential of data. Users can easily track data and reports.

Paperless records of treatment and prescriptions

: Medical records and drugs prescribed by doctors are presented in a digital format. There is no difficulty in interpreting records and fewer errors in prescriptions.

Offers digital support

: To start patient involvement in the betterment of their own health, EMR engages patients with benefits like instant access to have a look at their medical records, view digital prescriptions and much-needed lifestyle changes.

Identifies patients that require preventive care

: Electronic Medical Records have the capacity to quickly identify those patients who require preventive care and screenings.

Enhances patient security

: Electronic Medical Record has the potential to not only secure the patient's medical data but also maintains the privacy of the patient's health data without any compromise.
Raising your bar to deliver excellent patient experience is of utmost importance. While doing it with EMRs you can advance your healthcare delivery model.
Limitations of Using Electronic Medical Records (EMRs)
The disadvantages of the EMRs are still outside the system itself. Shift to modern technology makes traditional methods of managing medical records irrelevant. Some of the not quickly recognizable disadvantages are following:
Essential to update records after every appointment

: Medical records of the patient undergo update by the physician, pharmacists, clinical labs and mistakes made by anyone while doing it can disturb the treatment process.

Chances of data breaching might be minimal, but they still exist

: Though EMRs have world-class features to protect the patient data from any threat. But by always remembering to never leave the system unattended, HCPs sometimes do it due to some emergency. With this, the uncomfortable risk of data breaching is increased.

Inability to access devices can cause troubles

: When hospitals encounter electricity cuts, internet slowdown and no accessibility to medical devices due to location constraints it may create gaps in medical records.
For many, transitioning to an EMR system is not easy, but being a healthcare professional can't solely depend on the traditional method of doing manual paperwork. Just like it is implemented in many hospitals with proper training, it can be leveraged by any clinics and nursing homes too while placing trust and security.
Why is EMR important?
Electronic Medical Records have played a vital role in the progression of the healthcare industry. With the setup of EMR in physician cabins, improvement in the quality of patient care, reduction in clerical errors and an increase in the interaction between caregivers, nurses and physicians have arrived.
EMR turned out to be a time-saving software as it helps hospitals in managing appointments, prescriptions, and improves accessibility to patient data.
With the help of EMR, physicians are now able to focus more on practice improvement, surgical intervention and research work.
Final Words
Though the benefits of electronic medical records systems are still high, the limited shortcomings of EMRs is a clear cut indicator that hospitals these days are embracing the digital transformation by placing medical records on a digital platform.
The logic for the implementation of EMRs becomes inescapable when a hospital does not have to tense over IT training and initial set-up cost. Once it is completed, it opens up more opportunities. Initially, hospitals have to invest time and money in the integration part but a big pie of more market share lies there when you get more time to see more patients with a trusted technology partner.
The non-acceptance of EMRs among the medical fraternity is mostly seen as a lack of computer literacy. So, Karexpert wants to totally transform this system, where there will be fruitful interaction among stakeholders and dependence on inefficient manual practices will be reduced.