What Are The Secrets Of Patient Flow Management That All Healthcare Providers Would Want To Know?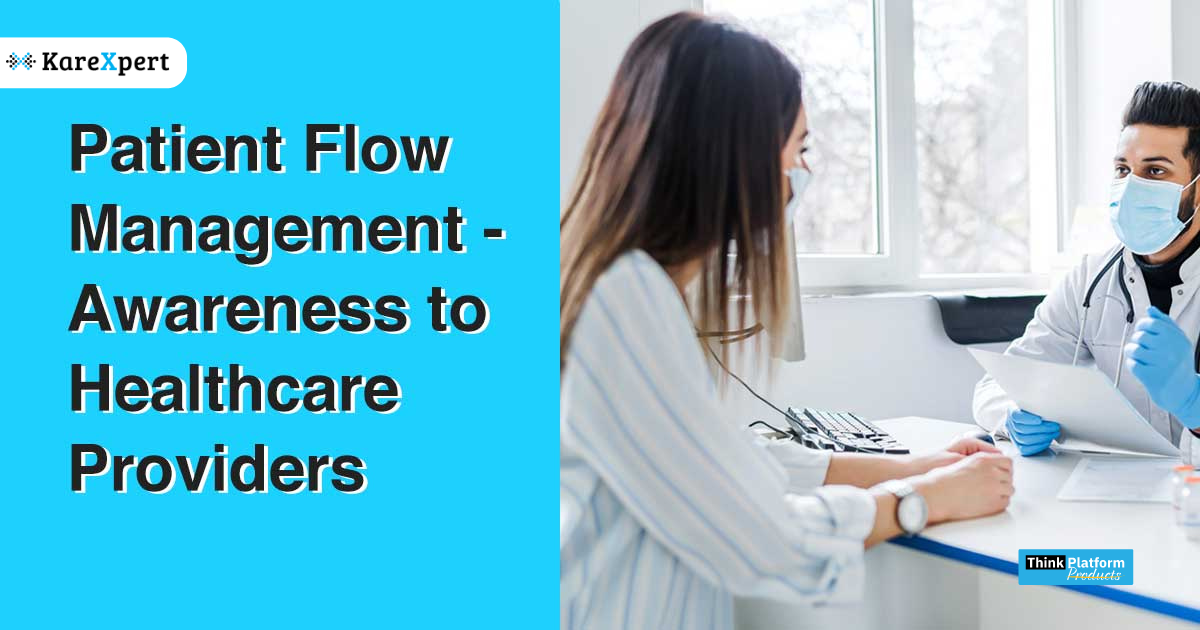 The management of patients throughout a hospital or clinic is known as patient flow management. It incorporates the medical care team and systems required at every step, from admission to the discharge time, without compromising quality and patient/healthcare provider satisfaction level.
Every day patients visit hospitals, but if there is a disruption in the patient experience, it can seriously impact your efforts to win patients' trust in the near time.
If you allow yourself to bring more effectiveness in improving patient experience, you will not only enhance your healthcare facility's performance but lead to positive patient outcomes.
Slow manual process, uncertainty, siloed systems, and inefficiency, healthcare providers that are used to traditional methods to manage patient flow in hospitals have gone through these problems. Also, with such a method, monitoring new appointments, re-appointments, cancellations, and so forth is equivalent to inviting challenges.
Digital Optimization Of Patient Flow Management 
Over the years, patients raise concerns regarding doctor availability and waiting time. In order to respond to this healthcare providers can leverage the ability of digital optimization to streamline patient flow. What manual efforts did till now have to be stopped with an advanced patient flow management practice.
It is observed if you strive to improve patient flow in the coming time, you will definitely improve the patient experience.
In your everyday attempts to improve patient flow management, there are new-age patient management solutions to empower you more. They not only transform your healthcare facility but facilitate an advanced approach to elevate patient experience and efficiency of the staff. It also revamps front desk activities such as billing, data entry, etc.
To handle the patient flow cycle, it supports your efforts in improving reception, treatment, payment, and admin processes.
The efforts to manage waiting rooms and treatment rooms; coordinate with the back-end team; and keep patients and caregivers informed also improve.
Secrets Of Patient Flow Management That Healthcare Providers Should Know 
Adoption of cutting-edge technologies should never be put on hold all because of ignorance. As you have to prepare yourself for not only a better tomorrow but happier patients.
In the constantly evolving industry, grit to manage a doctor's schedule is easier with modern patient flow management software s that facilitates opportunities to bring transformation, stay relevant, and, most important, inform about changes on time.
It is often thought that it is not necessary to maintain patient flow but if there is a little contribution to the improvement of patient flow then it gives more benefits.
There is no limit to understanding the patient flow journey as it is one of the most important factors that determine patient satisfaction. With well-implemented patient flow management solutions you can seize opportunities to not only know how to improve patient experience but reduce stress among your peers.
To get treatment from the hospitals patients seek appointments in a number of ways. Few take on-the-spot appointments and some of them come to the hospital with advanced booking. But during the management of booking many factors contribute to mismanagement of appointments and scheduling such as no transparency in queues, inefficient methods to manage schedules, and patients and physicians unable to keep up with the planned schedules.
There is no doubt that scheduling a physician's appointment is no easy task. But success is not achieved by how many problems you have but it is reflected in how well you are able to improve patient flow or think about how to improve the patient experience. If this is what you think constantly then the answer lies in the integration of technology into your ongoing process.
Makes booking and scheduling an appointment easy
Although managing a scheduling appointment carries a lot of work, today they have evolved into a more simplified process with patient flow management solutions. With its usage, there is a reduction in inefficient human efforts, processing time, and an increment in positive patient outcomes. Apart from this, appointments in one system, empower healthcare facilities to manage all branches with a real-time calendar.
Provides easy access to accurate patient care information
While using patient flow management softwares, it is really easy to access health records from anywhere. The solution facilitates the ability to get access to medical records from patients and physicians.
Helps staff focus on priority tasks
At a time like this, it is irrelevant to confuse yourself about which patient you have to serve first. Mere small measures will not work in near time. To strategically overcome these problems, an adequate system to provide all records related to patients, including doctor-related information such as appointment time, availability can help. So that a patient who is in urgent medical care needs can receive care from the doctor on time.
Aids in identifying and overcoming bottlenecks
Bottlenecks may come up in your patient flow process but they should not carry away your plans for the future. Assessment of risks and bottlenecks should be a continuous process, backed by valuable insights that empowers decision makers to decide how to continue with the progress by reducing or eliminating threats.
Makes medical records accessible
At a time when there is an urgency to get medical records, lack of accessibility and dependency makes it difficult.
But It is easier to access medical records with the right solution. More importantly, it does not inconvenience patients also.
Reduces dependency on manual clipboards
Errors while managing patient records grow rampant with manual clipboards and paper pen work. Mismatch in information is also common with it. It is necessary that all patient records should be put in a system which not only ensures security but authenticity and updated data.
Conclusion
The poor patient flow management has forced hospitals to rethink their approach towards managing patient flow. But with the arrival of patient software management solutions hospitals are becoming efficient and delivering faster and better results.
To stay relevant in the dynamic healthcare industry, healthcare facilities must come up with new benefits for patients and that is only possible with advancements in daily processes. That's where we can step in to help you while ensuring world-class security in mind.