Telehealth vs Telemedicine: What is the Difference between Telehealth and Telemedicine?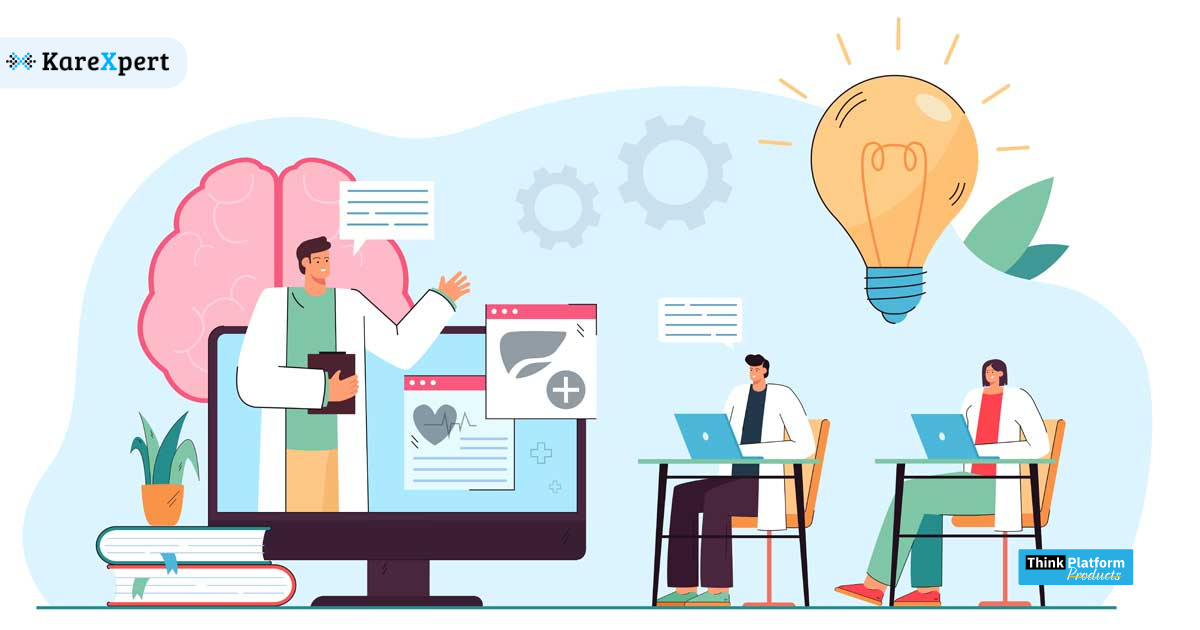 Telemedicine and Telehealth are used reciprocally, but they differ. If compared, Telehealth Platform is much broader than telemedicine. Telemedicine is limited only to remote medical services, while Telehealth can be remote non-medical services also, for example, medical training, virtual clinical meetings, health check-ups through apps, etc.
What Is Telehealth? 
When patients and the medical fraternity, along with other stakeholders, use digital mediums to improve the health of humans, this is called Telehealth. Telehealth is a part of E-Health, which covers the delivery of health-related information for HCPs, education and training of HCWs, healthcare management and medical services to patients via virtual mediums.
It is way beyond simple remote interaction between patients and physicians or among many others.
Few examples of Telehealth are given below:
Beneficiaries use a mobile app to check their body's BP and cholesterol level. 

Patients via an online self-service portal such as patient portal to view their lab reports, book appointments, and order prescribed drugs.

Online reminders to patients for medicines refills, vaccinations or medical checkups.
Benefits of Telehealth are as follows:
Remote Health Monitoring

: A unique way of monitoring health facilitates preventive health checkups. This bridges the gap between the physical healthcare settings and where patients live and work. With the help of remote technology, physicians can monitor the progress of the patient's health and share the reports with them remotely. There are few devices that can record information such as weight, BP, and pulse rate, for example, and share this information directly with the physician. This type of facility is beneficial as it allows the physician to constantly monitor any abnormal deviation in the patient's body and identify areas of improvement and small problems before they become a big problems. Remote devices empower patients to stick to a healthy routine.

Mobile Health

: This platform presents the ongoing health status of the person through mobile apps. Both patients and healthy people can harness its potential. mHealth allows patients and mobility disorder specialists to deliver healthcare and educational support materials via mobile phones, tablets, and laptops/computers. Communication can be performed through text messages, WhatsApp, over the phone, etc. Mobile health (mHealth) offers a reliable mode of communication. It offers services despite location constraints.

Video Consultation

: Live video consultation allows patients to easily connect with physicians through video calls and discuss treatment, and lab reports with them. Also, it works well when physicians in different locations participate in diagnoses and find out the best possible treatment options available across the globe.

Cost Saving

: Other than infrastructure costs, hospitals can reduce the maintenance cost of the facility, and HCPs can deliver the best possible service all around the world.

Rural Areas Are More Accessible

: If there are facilities like the internet, smartphones, laptops, or computers, virtual healthcare technology is a boon for patients and doctors. How?

In rural areas, patients get access to a variety of specialist doctors, and physicians see more patients.
When a patient's body movement is limited and there is no caregiver. In such a scenario, a patient can easily reach out to a specialist physician.
Time or transportation is a problem, and there is a need for medical help to treat common symptoms.
What Is Telemedicine? 
Telemedicine gives services that patients can avail through traditional in-person appointments with their physicians but with a slight difference — physicians deliver medical services remotely. With telemedicine, doctors and patients use communication tools for diagnoses, consultations, and treatments. During a recent pandemic outbreak, telemedicine apps became the best option to ensure patients get quality service remotely.
As per leading health regulator  World Health Organization (WHO), Telemedicine is "healing from a distance". With Telemedicine, physicians and patients can share real-time information with one another. Physicians are authorized to prescribe drugs without any physical interaction. This makes telemedicine service more accessible, which elevates patient engagement.  
Few
 examples of Telemedicine activities are as follows:
An X-Ray scan report is sent through the internet, and the physician receives a notification. 

Patient via video chat, consult a doctor for unusual skin rash or discolouration.
Benefits of Telemedicine 
Reduced Exposure to Pathogens:

No face-to-face interaction between HCPs and patients. So the chance of catching a disease through pathogens is also reduced

Middle-of-the-night Care:

Telemedicine instantly offers medical service from far-off places and is also accessible at any time to patients.

Improves Doctor Safety:

Online conversation between a patient and physician works well during recent unwanted events such as the pandemic and lockdown period.

Support for Patients with Chronic Diseases:

Telemedicine turns out to be a convenient option for chronic disease patients as it enables them to avoid paying a physical visit to hospitals.

Online Psychiatric Support:

Psychiatric patients receive many benefits from physicians.  Personalized care and quick recovery are a few of them.
 Despite their disparities, both aim to deliver medical care for the individuals who live in distant regions.
Limitations of Telemedicine
Telemedicine isn't applicable when there is a need for urgent medical intervention. This is only helpful to fix symptoms, follow-ups, and health check-ups but does not work during cardiac arrest, fracture and stroke.
Difference Between Telehealth And Telemedicine
| | |
| --- | --- |
| Telehealth | Telemedicine |
| Telehealth covers a wide range of remote clinical and non-clinical services. | Telemedicine is just a part of Telehealth. |
| This is more than the physician-patient conversation. | This is restricted only to the physician-patient dialogue |
| This includes services provided by Healthcare Workers (HCWs), Healthcare Professionals (HCPs), educators, pharmacists, and Frontline workers (FLWs). | Only HCPs play a vital role here. |
| Telehealth includes a wide range of lab test reports, healthcare education, training, a collaboration between technology and the healthcare sector, etc. | Telemedicine limits to digital mode of  service provided by physicians |
| Telehealth's tracking and communication services help patients with chronic diseases participate in their treatment. | This only extends the coverage of physician reach. |
Final Words
The only difference between Telemedicine and Telehealth is that Telemedicine refers to remote medical services. On the other hand, Telehealth is related to non-medical and medical services. In short, we can define telemedicine as only one part of Telehealth.
I hope this Telehealth vs Telemedicine blog post helps you gain clarity over how one is a subset of another and how they are different. If you have any questions regarding this post, you can reach out to us anytime.