Home Health Software Benefits for Patients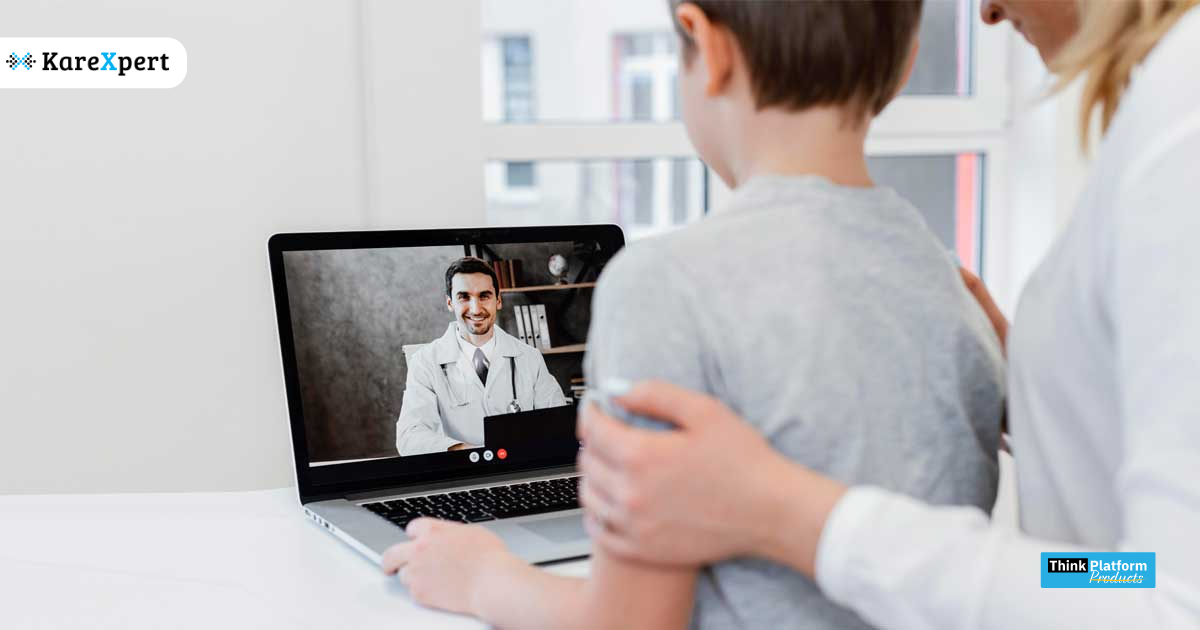 Best home health care software entails capabilities to deliver healthcare services that can be given at your home for injury or illness. It is cost-effective, and patients experience the same level of care which they receive from clinics or hospitals.
The transition to more effectiveness in healthcare services is underway by leveraging the benefits of integrated healthcare systems. This has not only made home healthcare effective, but it has also improved patient care.
With this, caregivers have the right technologies to monitor patient vitals, access patient records and streamline appointment and scheduling processes. This has reduced the gap in order to address pain areas of patients.
What are the Pain Points Of Home Healthcare?
Obsolete technologies, decade old softwares, and absence of information are issues for the healthcare fraternity.
Also
home health care
has its own challenges. If you are constantly working on improving home health care, resolve below mentioned challenges on time. This could be the new driving force for growth for your healthcare facility.
Challenge in Scheduling:
The requirement for caregivers to travel to a patient location shows a challenge to home healthcare, making it more difficult to plan subsequent follow-ups and medical checkups in coordination with continuous calls, less team members, or upshot in demand.
The rising number of patients and fewer physicians create more problems for both. However, creating a robust scheduling system is effective in empowering physicians.
Lack of Self-service Option:
Having no requesting appointments facility or checking the bill status or insurance claims, patients have to come in the hospital, which causes long waiting times for patients and tiresome process for the front desk team and customer service workforce.
It is always good to have a self-service option then moving ahead with legacy systems. Now self-service has become an essential part of a patient's life. With no self-service portal it's difficult for healthcare facilities to scale up.
Traveling and Route Issues:
To deliver a home health care service, caregivers have to travel. As a result, sometimes delayed service due to traffic on the road is a common scenario.
Inefficient Recording and Reporting Methods:
If you do not see any challenge in paper pen work, be prepared for slow progress. Repetitive errors, incorrect reports and fraud may come up within manual methods. Patients face delays in service due to all this.
Communication Gap:
Delay in updates on health status and checkups are caused by slow processes and siloed systems. Also, sending an update on test results through manual methods inculcates cost.
Burnout:
With increasing inefficiencies in manual methods, there is also a rising burnout and frustration among patients and caregivers. It is always your job to decide how to get rid of all this with the best home health care software.
But these pain areas are not permanent with home health software. With just a few integrations and set ups you will be prepared to transform your home healthcare. Few changes which will happen with this are elimination of unnecessary manual processes, greater accessibility to patient information and improved patient monitoring.
What are the Benefits Of Home Health Software For Patients?
The future of healthcare is all about patient care. Home healthcare software has the potential to unlock the opportunity for caregivers to manage patients efficiently.
It is amazing to see how hospitals these days are shifting from traditional software systems and entering a more efficient system where waiting time for patients is very less.
A more efficient way of scheduling and booking appointments
As the world has recognized the power of online booking appointments and scheduling, it is important for those healthcare providers who want to use it to start leveraging its ability, which is in the interest of many patients.
Booking an appointment is now in the hands of patients. Also, clearly it provides visibility when a physician is going to arrive.
It also has empowered physicians to chart a path for giving more focus on each patient. Very quickly, they can also access and update patient records.
A more efficient way of scheduling and booking appointments
As a healthcare provider, if your goal is to always provide the right treatment to every patient at the right time from anywhere. Home health software can enable you to achieve your goal as it is no longer an emerging technology. It does not matter whether you are a hospital or a healthcare facility, always see how well you are able to share updates to patients on time and how you can improve it. While going ahead with a home health care software, you will be able to find out you are closer to your goal.
There's no denying that on-time updates to patients about their time to get a consultation from a physician bring great peace of mind and better time management to patients and physicians. A positive experience is also experienced by the patients as a better approach to giving information about the caregiver status also comes with it.
Get information updates instantly
Instant updates are transforming the healthcare industry. With growing advancements in home healthcare, it is now easy to access and view patient records and update them on time. From which good productivity among healthcare providers prevails.
Improves overall patient care
It empowers caregivers as it makes them always ready to do more and deliver the best care for patients. With quick accessibility to patients' health status, empowerment among healthcare providers to decide what to do next to improve care for patients arrives.
Staff is more efficient than paper-based work because home health care software gives more ability to focus on work and give more time to patient appointments.
Conclusion
Providing treatment to patients with different diseases can be complicated and challenging while using legacy systems and manual processes. But as with the onset of the pandemic, patients and hospitals have started showing interest in a few best home health care softwares. It is vital to have a system that supports your team's efforts to improve the patient experience.