How Can Medical Software Be Maintained: Healthcare Maintenance Software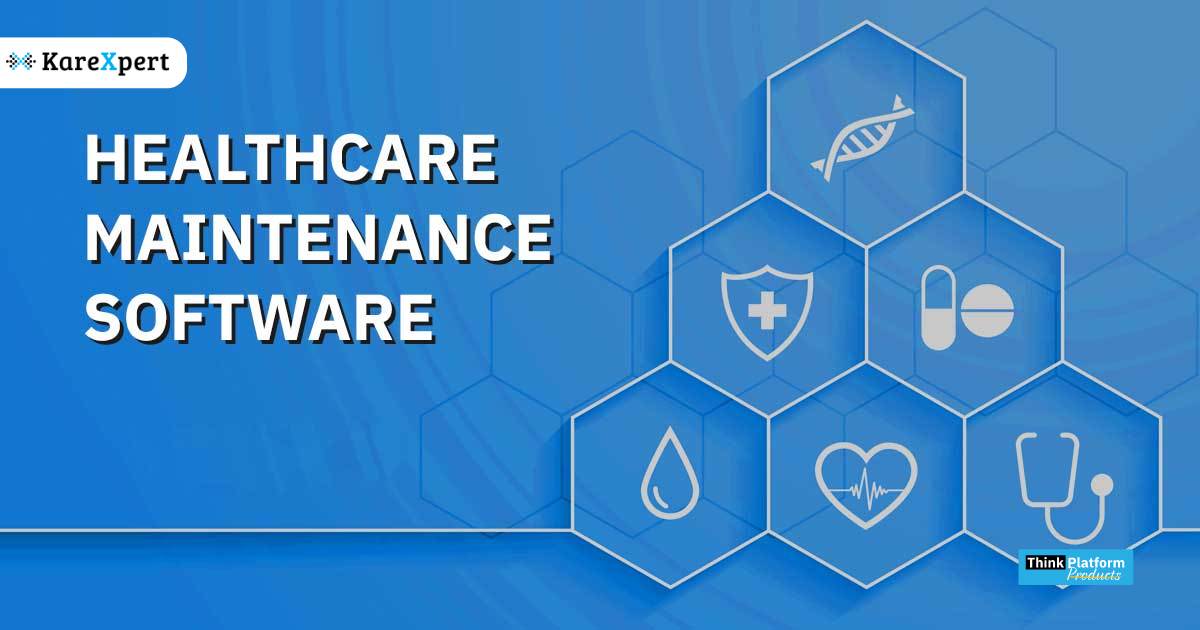 In this blog, we'll learn how medical software can be maintained. We'll learn everything that is necessary to go ahead with
healthcare maintenance software
. You'll also learn how to organize your software to save resources.
Healthcare facilities, clinics and hospitals are generally equipped with medical equipment and devices supported by sophisticated software solutions. Any problems in these equipment can result in downtime, which may automatically hamper the performance of healthcare providers during working hours.
Why Is It Important To Support Medical Systems?
Improves productivity and performance
With the rapid digitization of healthcare, it is now essential to: -continuously optimize systems for advanced healthcare services -introduce more features for a better user experience -to keep medical records and patient data secure -streamline overall medical software performance -Grant users more capabilities—otherwise, your company could stay behind.
Boosts technological growth in the establishment
If healthcare facilities keep up with software maintenance regularly, it will be able to leverage the best technology, and will not encounter limitations that hinders business continuity.
Solve technical issues before they are irreversible
It's true that it's less expensive to keep up with software than to fix errors and manage software systems. With qualified tech support within reach, it's a lot easier to identify minor issues and fix them before they become irreversible errors and downtime that may put your several business processes on hold.
Streamlines and reduces errors in administrative activities
Issues in medical software can be agonizing and costly, causing mismanagement and poor quality of services. Medical software systems ought to be kept with excellent maintenance models. Adherence to your software improvement practice will likewise guarantee the appropriate data security. Other than this will be no possibility of HIPAA infringement.
Many healthcare services still depend on obsolete IT arrangements that were created quite a while back. Physicians may say that they actually have adequate resources to help with day-to-day activities and may also say they need not bother with any changes. However, issues start arising in software after some time. Which later on leads to systems incompatibility with newer platforms and the difficulty of scaling.
Top 4 Software Healthcare Maintenance Software Models To Choose From
Breakdown/Reactive Maintenance
The easiest software maintenance model is reactive maintenance. In this, resources are run until they are unable to perform. When error or failure strikes, breakdown maintenance is applied to turn it back into full operation. This method is mostly used when equipment downtime doesn't hamper operations so much.
Model is easy to understand
Very less planning is required to go ahead
Failure is sometimes unusual
Scheduled/Preventive Maintenance
The motive behind using the scheduled maintenance is to safeguard assets from breakdown by doing maintenance regularly, in spite of performing maintenance when system failure has knocked.
Long term cost is lower
Safety is improved with frequent maintenance
Procedure of maintenance is bit complex
Initial investment to proceed ahead is higher
In a predictive maintenance model, IT teams predict when system failure is about to happen, and then conduct maintenance to keep software systems secure. This ensures that the software system is only shut down just before failure. This maintenance model uses a process called condition monitoring to examine the status of assets regularly.
Maintenance cost and downtime is minimum
Probability of system failure is decreased and performance also improved
Upfront cost is higher
There is always a requirement of specialist
Reliability-centered maintenance
Reliability-centered maintenance is a flexible maintenance model to analyze potential failures and their effect on software system performance.
There is less occurrence of downtime
Companies get greater insights about the risks associated with software systems
Before initiating RCM model training of the staff is essential and cost also can be more.
Continuous maintenance is required to keep up the system always
Steps To Support Medical Systems and Maintenance Setup Plan
Step 1: Identify software's precise requirement
-Do you want to modernize your existing system or do you need an advanced development cycle to build an all-new medical software system?
-Take an examination of your systems' infrastructure and ecosystem. Do you also have to enhance or upgrade your hardware or software communication channel?
-Identify what are the areas to improve user experience, streamline performance and add new features.
-Then apply the approx scope of your initiative to available assets.
-Build a solid strategy for not only software development but implementation and support as well.
-If necessary you can also consider the necessity of outsourcing the implementation support for software maintenance to a reliable provider.
Step 2: Create a medical software maintenance process
-Try to identify what you have to do to take utmost care of your medical software maintenance. It can be frequent diagnostics, review of code, audit of compliance and security monitoring, and performance management.
-Make sure that you have a team to handle the frontend and backend of the system, along with technicians and engineers.
– To update or optimize infrastructure, there's always a trusted partner within your reach.
-Supervise your team to manage the team with the help of seasoned professionals in medical IT.
-Decide the best time to go ahead with updates in your healthcare facility. So that your hospital's engagement with software does not hamper.
Step 3: Build a strong team to manage the process
– Select candidates for your team that have right skill sets
– Also those who can be introduced and trained to latest technologies easily
Step 4: Finalize the software maintenance model, depending upon the requirement
-Based on your requirement, opt for the appropriate model on which your team can work on
-Once project is done, see which team member is capable to provide further support and maintenance
-Determine the best time for your technical team to work on the maintenance part. As this will not slowdown your work during peak hours of your healthcare facilities.
-Keep in touch with your team to get the best outcome
Conclusion
To support medical systems is essential. It allows hospitals to weed out the redundant processes and focus on providing a much better experience to patients. In addition to this, systems placed on a cloud that empowers users to access more benefits in a few seconds.