Improve Patient Care With Connected Healthcare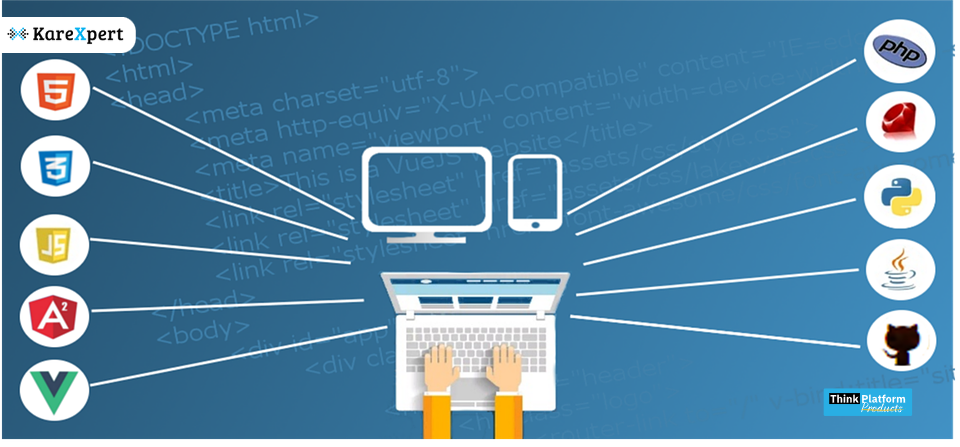 Experience connected healthcare as One Stop App for all your healthcare needs by digitally accessing your trusted Doctors, Hospitals, Pharmacy, Pathology Labs, X-ray/Imaging Centers, Ambulance, and Blood banks. Upload your digital medical records (prescriptions, lab reports, x-ray etc.) and Share with your Doctors instantly. Book Appointment and access your doctors using Digital OPD, Digital RPD (Audio/Video), Text Consultation and make Digital Payments.KareXpert Digital Healthcare Open Network connects and transforms providers into "Smart Providers" over its advanced technology stack.
In today's fast-paced world, where technology has transformed almost every aspect of our lives, healthcare is no exception. The advent of connected healthcare has ushered in a new era of patient care, convenience, and efficiency. Imagine having all your healthcare needs at your fingertips through a single, comprehensive app. Welcome to KareXpert Digital Healthcare – your one-stop solution for a seamless and enhanced healthcare experience.
The All-In-One Solution
KareXpert Digital Healthcare stands as a testament to the remarkable strides made in merging technology with healthcare. This innovative platform brings together a multitude of healthcare services, transforming traditional providers into "Smart Providers" through its advanced technology stack. From trusted doctors and hospitals to pharmacies, pathology labs, X-ray/imaging centers, ambulances, and blood banks, KareXpert offers a comprehensive network that caters to all your healthcare needs.
Seamless Access to Healthcare Professionals
Gone are the days of waiting in long queues or struggling to find available appointment slots. With KareXpert, booking appointments becomes a hassle-free task. The platform offers a range of digital consultation options, including Digital OPD, Digital RPD (Audio/Video), and Text Consultation. This means you can connect with your doctor at your convenience, whether it's a routine check-up or a more urgent medical matter. No more geographical constraints or time limitations – KareXpert makes quality healthcare accessible anytime, anywhere.
Empowerment through Digital Medical Records
One of the standout features of KareXpert Digital Healthcare is its emphasis on empowering patients with their medical history. By allowing users to upload and store digital medical records such as prescriptions, lab reports, and X-rays, the app ensures that crucial medical information is always within reach. Sharing these records with your doctors becomes a matter of a few clicks, enabling them to make more informed decisions and provide accurate diagnoses and treatment plans.
Efficiency at Your Fingertips
Connected healthcare isn't just about convenience; it's about enhancing patient care through streamlined processes. KareXpert's integrated platform also enables users to make digital payments for services, eliminating the need for cumbersome cash transactions. This not only saves time but also enhances safety and transparency in financial transactions related to healthcare.