Why Is HIMS Important for Hospitals?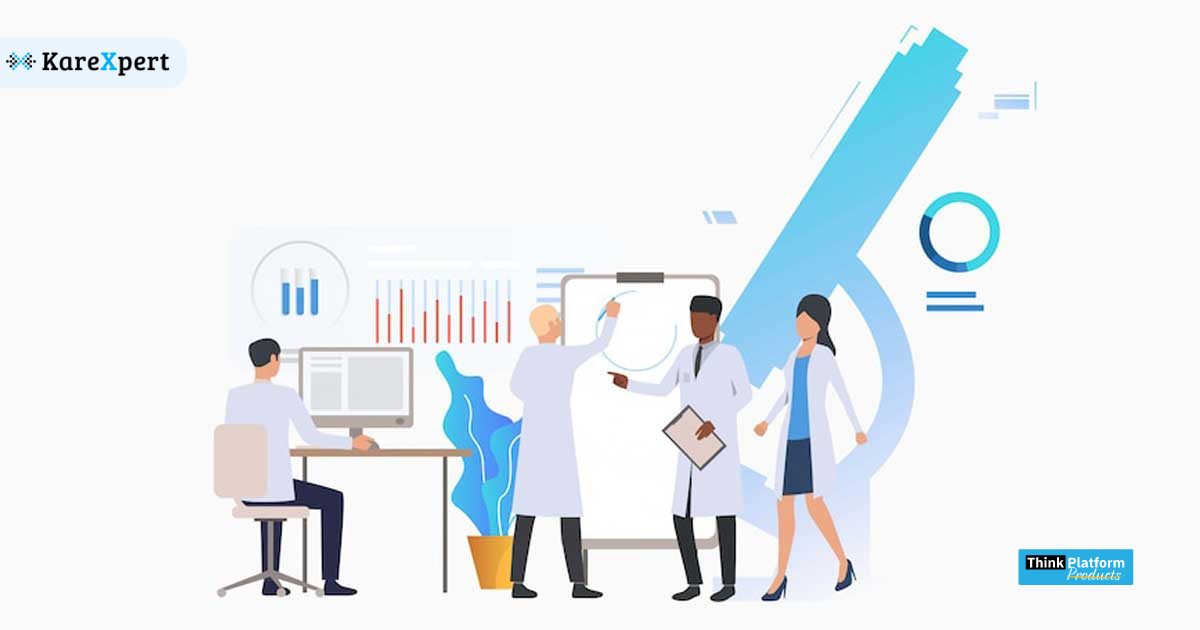 The last few years have been quite challenging for the healthcare industry with Covid-19. Despite several difficulties put up by the pandemic, it is evident that the benefits of the hospital information system helped bring all the departments of the hospitals on the same page.
It is a customized system for managing administrative activities in hospitals and clinics. Hospital Information Management System facilitates a web-based application that takes care of each undertaking for a physician's clinic or hospital. These errands incorporate financial operations, appointment management, laboratory results, X-rays, patients' records, prescriptions, and so on.
The purpose of a health information system is to make the work of physicians easier. The hospital Information Management System likewise offers benefits to other staff members and patients. Druggists, billing teams, and others can use Hospital Information Management System to perform errands.
In this blog, we will discuss why the use of information systems in healthcare is essential.
Why use hospital information systems in healthcare facilities?
Hospital information management systems are crucial to storing and securing patient data. Especially, when resources are very few and a load of patients is very high.
It becomes extremely challenging for hospitals' employees to meet each patient's needs due to the unavailability of drugs and medical devices. In such times, important
advantages of the hospital information system guarantees hospitals have the ability to get all essential medical records including laboratory test results and other pertinent information at any time which makes hospital informed decision-making processes better.
It is imperative for hospitals to have accurate medical records so that each team member is empowered enough to serve patients better.
This system guarantees effective patient care through digital records available at all times and improves financial operations while remaining within budgets. Also, it reduces manual efforts, further improves admittance to patients, increments security, and gives documentation to claims all the more rapidly. Furthermore, empowers users to incorporate and flawlessly deal with patient records across clinics, centers, and between nations or states.
The Hospital Information Management System consolidates electronic records made from admission to release with electronic reports, laboratory reports, billing, and payment details.
Data collected by the HIMS is also vital for research work on the correct diagnosis of symptoms. This could even help fight and prevent flu-like outbreaks and pandemics.
Analyzing how many patients have received specific treatment on a number of days requires a robust system to do it. A HIMS helps your team not only maintain such records but enables them to make the most out of it.
Hospital information management system implementation is also essential for managing financial operations and business continuity planning (BCP). BCP is all about the right strategies that empower hospitals to handle any disaster-like situation such as power outages, natural disasters, etc. which enables them to continue with their efforts.
If there is no HIMS, hospital BCP might be impacted and hospitals may have to settle with tough decisions such as canceling chronic patient appointments which can severely affect the patient's concern.
Hospital information management systems have a few more benefits for healthcare professionals. A few of them are given below:
Improved Operations Management
As the healthcare industry consists of hospitals, physicians, pharmacies, laboratories, etc. each generates patient-related information. Without a centralized system like hospital information management systems, these departments' data are not well connected and don't provide benefit to patients and physicians.
HIMS ensures consistent consideration by enabling healthcare providers to share information via secure mediums. This interconnected system improves analysis, diagnoses, and coordination in hospitals. Implementing a HIMS is cost-effective as digitizing processes decrease cash spent on paper-related work.
Better Resource Management
Used by hospitals and healthcare facilities to schedule their available resources efficiently within time and budget, a resource calendar grants a display of how much resource is currently available and how much it is left for use. Also, assist stock supervisors with foreseeing the requirement for assets in time. It is crucial to have a reliable system that can foresee the need beforehand.
Ready Access To Patient Records
To reduce the dependence on irrelevant manual efforts, hospitals may have to leverage HIMS benefits to make a significant impact in the future. Also, when there are many patients and more work, hospital staff need to stretch. So it is quite normal, occurence of human mistakes during clerical work.
But accurate patient medical records are essential for every healthcare facility, and a well-designed system is of great help. It not only provides access to medical records and medical histories in a centralized database but enhances physicians' abilities to diagnose a disease. With a central database, patient-related information is made accessible to more than each expert, which builds the opportunity for a robust hospital management system.
Also, quick accessibility of patient information helps physicians and nurses improve the treatment process, address issues on time, and create positive experiences for patients.
Conclusion
It's quite okay to say that with hospital information management systems healthcare providers are able to focus even more than their ability. From managing accuracy in billing details of patients to handling appointment bookings, hospital information management systems help in every step. The expectation of patients is surely going to increase and to meet their expectations it needs strong collaboration between physicians, patients, lab technicians, etc., in which hospital information management systems can help. These days hospital information management systems are an essential component of hospital operation.
There is a challenge with no hospital information systems as there is less coordination, lack of transparency, and loss of medical records. To get even more than before, healthcare facilities have to work on the legacy systems as there are less favorable results with it. Also to implement a hospital information system, hospital staff need to follow strict regulations and protocols so that hospital decision-making is not hampered during hospital operations. Collaboration with a trusted technology partner may help you to leverage the benefits of hospital information systems going forward.